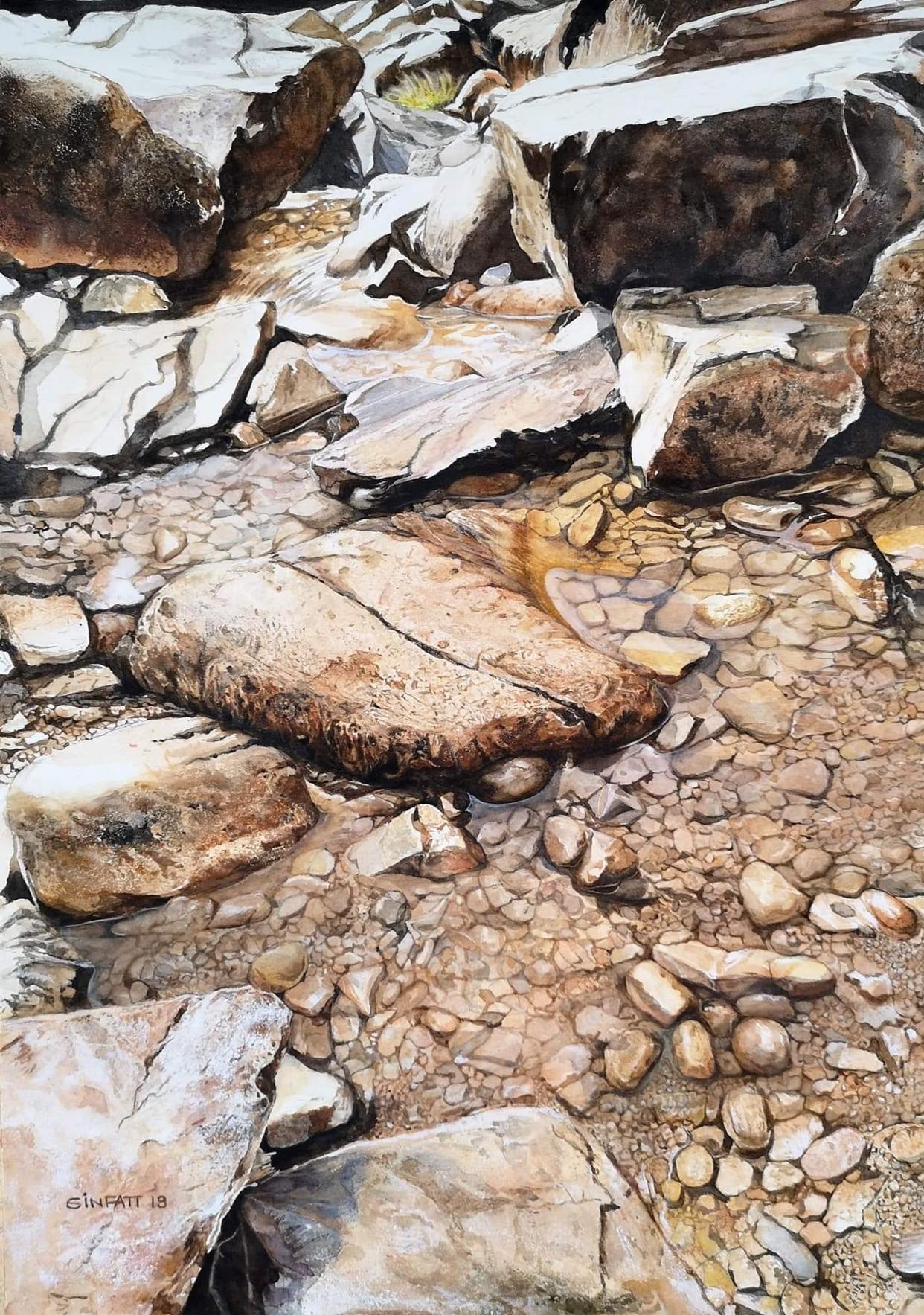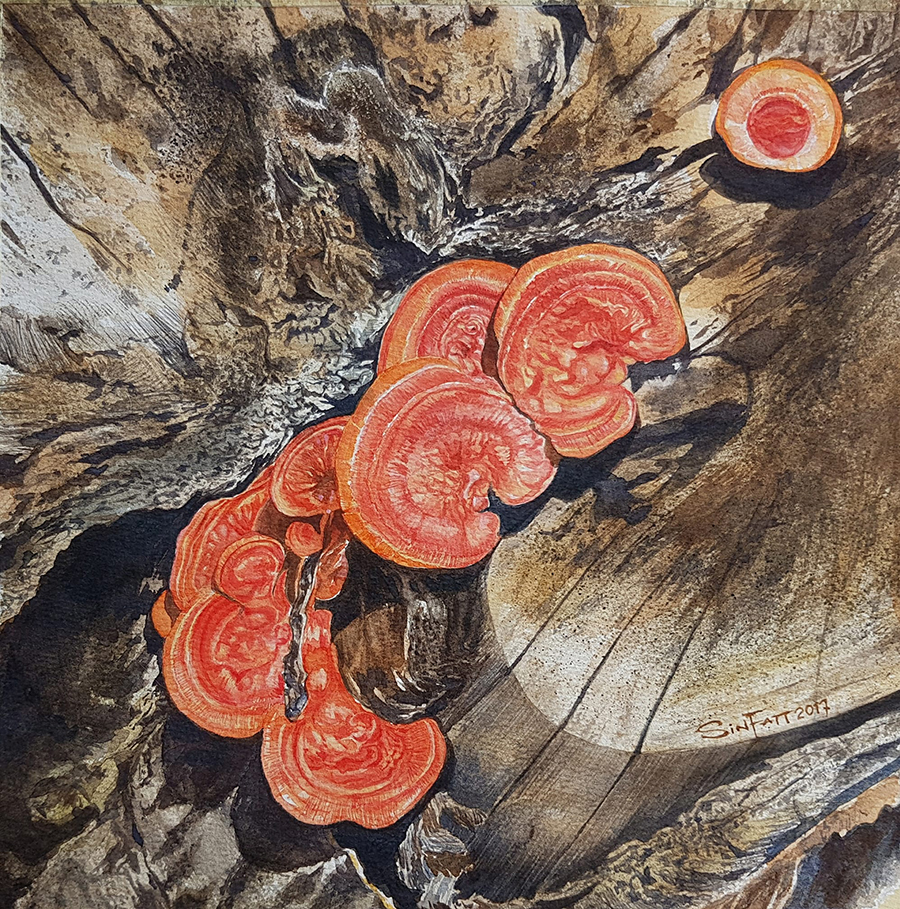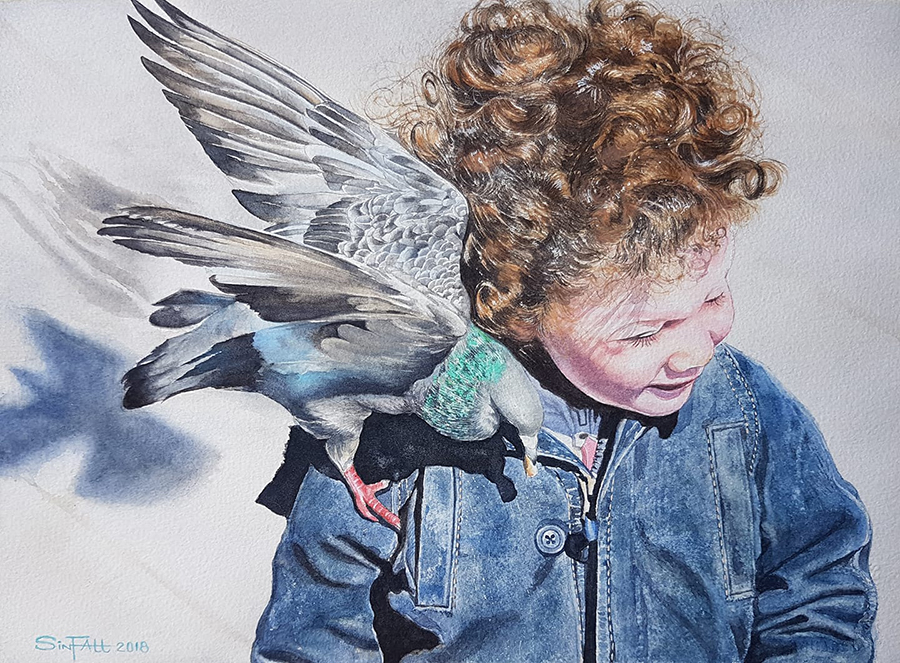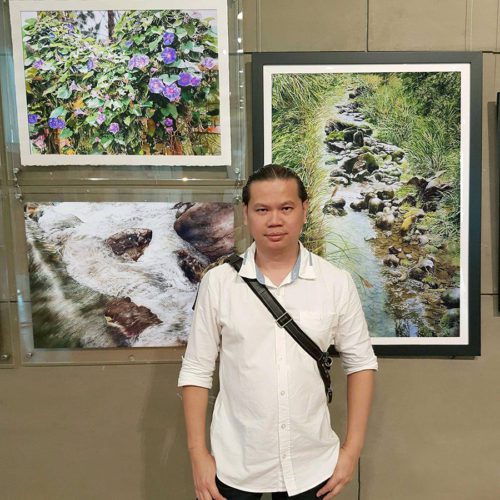 See Thoo Sin Fatt (1969- )
Experience
| | |
| --- | --- |
| 1991 | Perak Institute of Art, Malaysia |
| 1999 | Card Communication International Greeting cards creative director |
Joint Exhibition

| | |
| --- | --- |
| 2016 | Group Exhibition/ "Love. United"/ HongKong |
| 2017 | Group Exhibition / Urbino Watercolor Art Exhibition / Urbino |
| 2017 | Group Exhibition / Fabriano Watercolor Art Exhibition/ Italy |
| 2017 | Group Exhibition / Slovak Republic International Watercolor Exhibition / Slovak Republic |
| 2017 | 50 Countries Best 250 Original artwork World tour Exhibition / Slovak Republic |
| 2018 | Group Exhibition / Urbino Watercolor Art Exhibition / Urbino |
| 2018 | Group Exhibition / Fabriano Watercolor Art Exhibition/ Italy |
| 2018 | Group Exhibition / UAE International Watercolor Festival / UAE |
| 2018 | Group Exhibition / Czech Republic The first International Watercolor Carnival / Czech Republic |
|  2018 | Group Exhibition / 1st Malaysia Watercolor Biennale / Malaysia |
|  2018 | Group Exhibition / 1st International Contemporary Watercolor Invited Exhibition / Malaysia |
|  2018 | Group Exhibition / Longyan Art Museum / China |
|  2018 | Group Exhibition / God's Beautiful Creation / Malaysia |
|  2019 | Group Exhibition / Fabriano Watercolor Art Exhibition/ Italy |
|  2019 | Group Exhibition /Watercolor & Spirit / Triennial Varna |
|  2019 | Group Exhibition / Kosovo International Watercolor Biennial 2 Edition/Kosovo |
|  2019 | Group Exhibition / International Watercolor Invitational Exhibition / Malaysia |
|  2019 | Group Exhibition /Group Exhibition / International Contemporary Watercolour Art Exhibition / Malaysia |
|  2020 | Group Exhibition / World Christian Restaurant Ministries Malaysia Invited Art Exhibition / Malaysia |
|  2020 | Group Exhibition /"Hello Hong Kong" International Watercolor Exposition / HongKong |
|  2020 | Group Exhibition /Group Exhibition / Online Art Exhibition of Works by Christian Artists during the Pandemic, Hong Kong |
|  2021 | Group Exhibition  / The 3rd Bless Asia Biennial Exhibition of Christian Visual Arts 2021 |
Awards

| | |
| --- | --- |
| 2018 | Czech Republic International Watercolor, World100 best Watercolor painting / Czech Republic |
| 2018 | People's Republic of Bangladesh International Watercolor Competition [Landscape] 1st place / People's Republic of Bangladesh |
| 2020 | Special Award of People's Republic of Bangladesh Ronger Gaari International Internet Watercolor Competition / People's Republic of Bangladesh |
| 2020 | First stage 1st place International Watercolour Competition Step by Step / Poland |
| 2020 | Special Award of International Watercolour Competition Step by Step / Poland |
| 2021 | Japan International Watercolor Institute Internet Exhibition of Excellent Painting Chairman's Award / Japan |
| 2021 | Taipei 2021 Artist Award / Taiwan |
| 2021 | Five Awards of International Watercolour Competition Step by Step / Poland |
| 2021 | Artwork was recorded in the International Watercolour Competition Step by Step / Poland |
The Summer of Love
2018
Watercolor
56cm x 38cm
Morning glory s naturally take on the shape of love!
Although God is invisible to the naked eye, we perceive his eternal power and divine love through the creation of the earth.
An Autumn's Tail
2019
Watercolor
56cm x 38cm
The Father God sends down rain in autumn and spring, even the leaves are dyed with autumn colors like in fairy tales!
Away from the Noise
2019
Watercolor
38cm x 56cm
Seeking peace beyond the chaos, only in the quiet moments of seclusion can we converse with the father.
The Summer Solstice
2017
Water
56cm x 76cm
At the time of the summer solstice, when the temperature rises and the rainfall increases, God's grace will fall on the earth like rain, like showers that water the earth.
As summer arrives and rain pours, so too will God's grace fall on the earth, nourishing it.
The Ripples
2019
Watercolor
56cm x 38cm
Joy is like ripples on the water, leaving behind waves of happiness in the heart!
The Whisper of Life
2018
Watercolor
30cm x 40cm
Our hearts are moisturized like lush flora irrigated by nature's waters
Fruitful
2020
Watercolor
56cm x 38cm
Psalms 4:7 You have given me greater joy than those who have abundant harvests of grain and new wine.
Daughter you, Daddy me
2020
Watercolor
56cm x 38cm
The reflection on the mirror shows the father and the daughter; just as God is with us in Spirit.