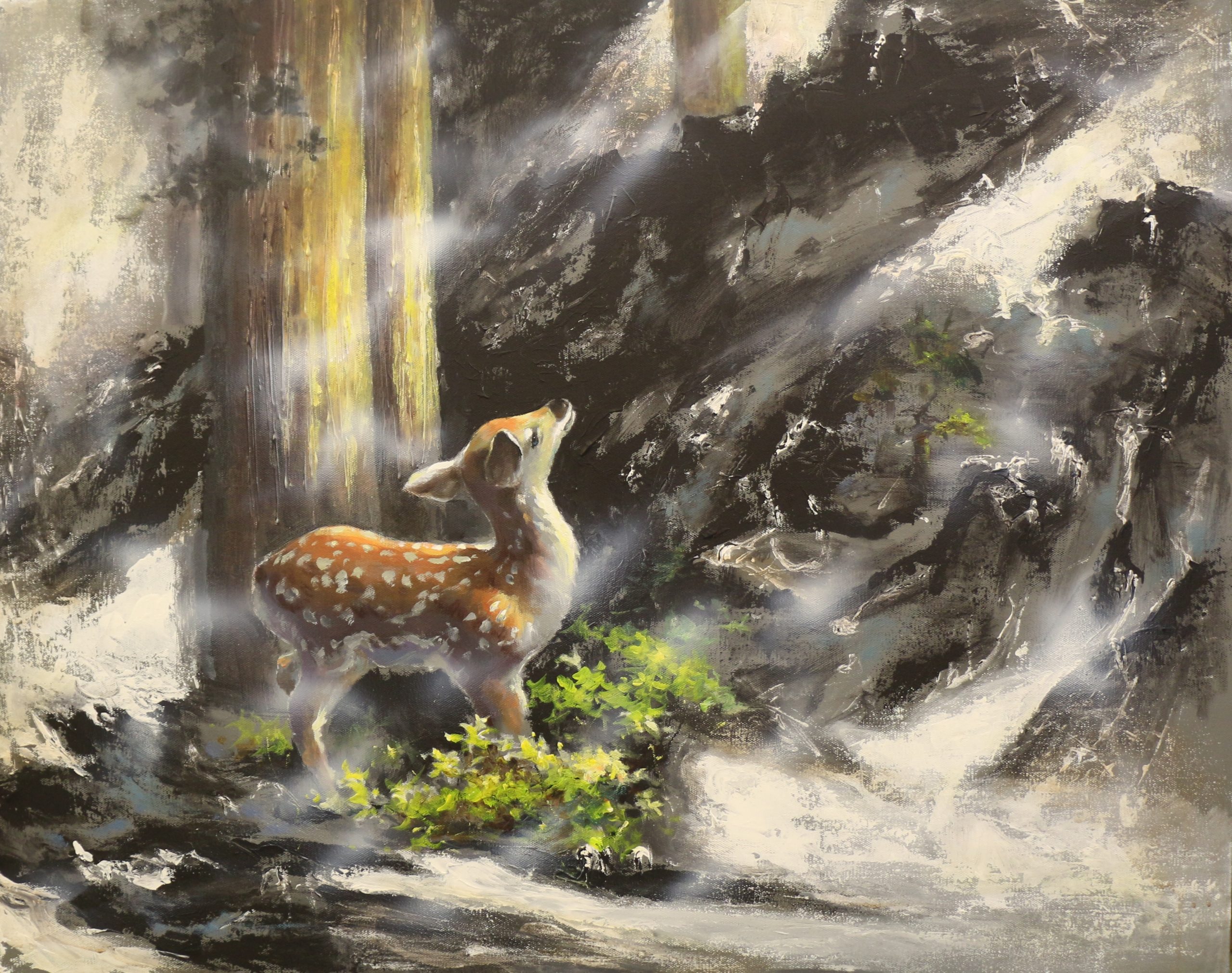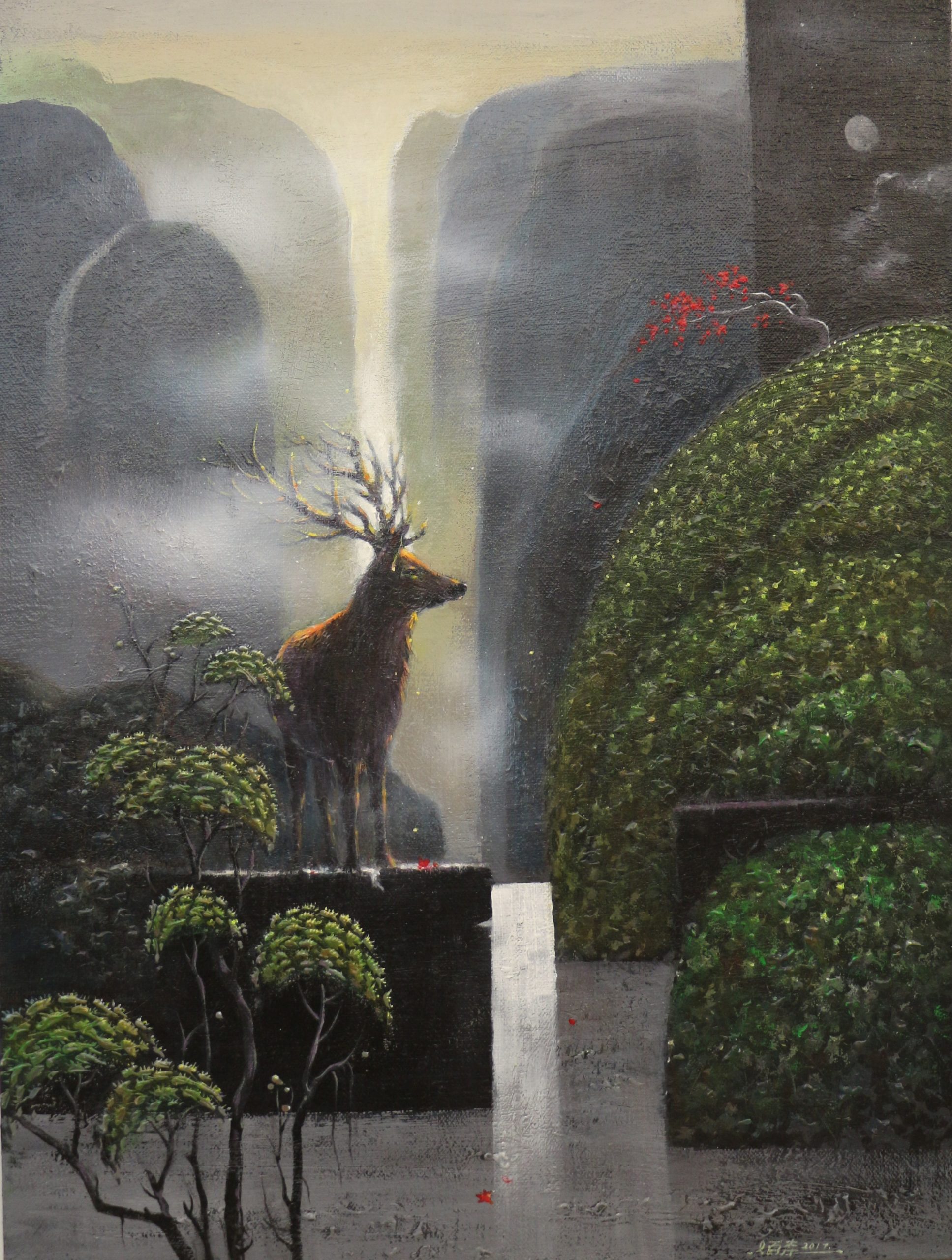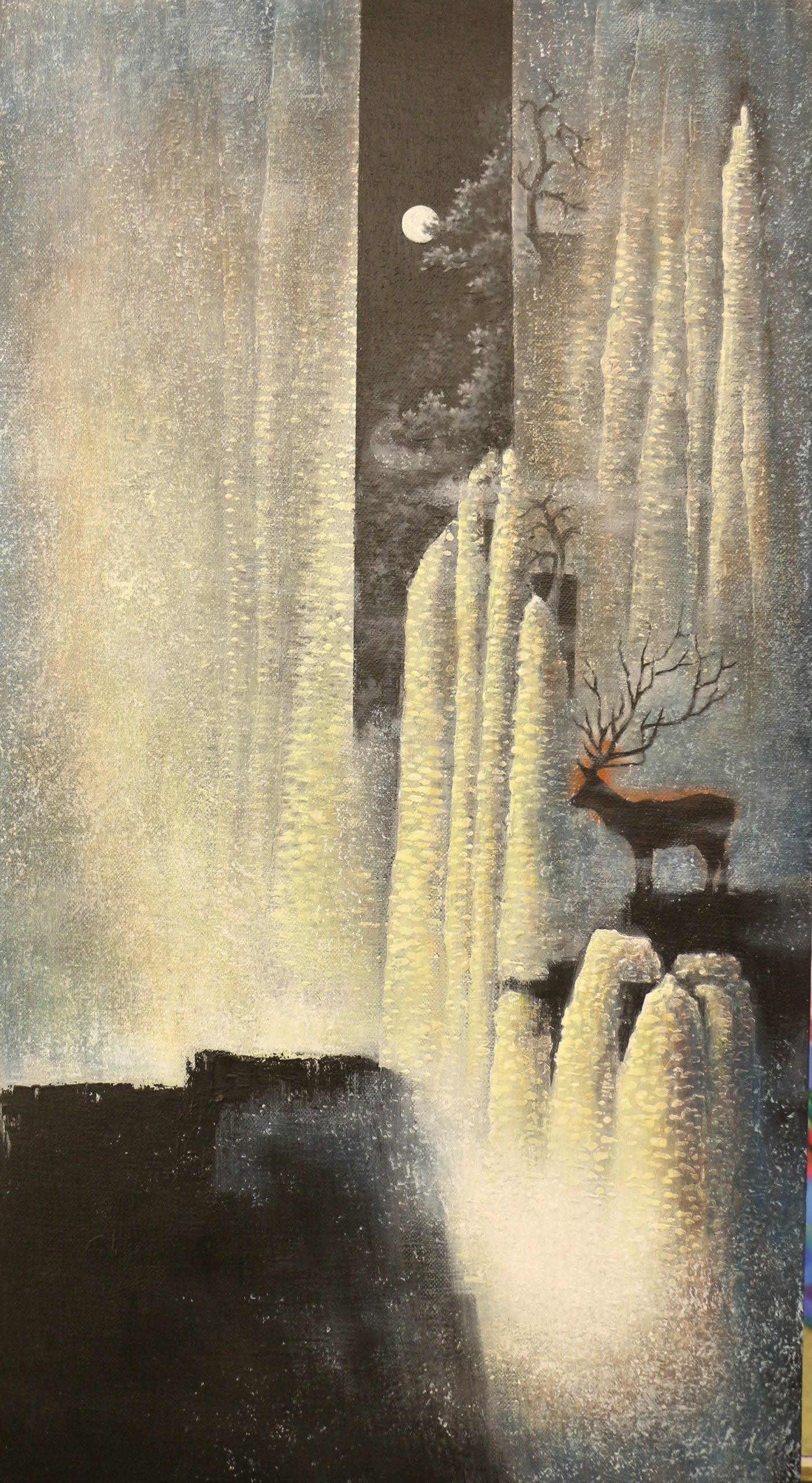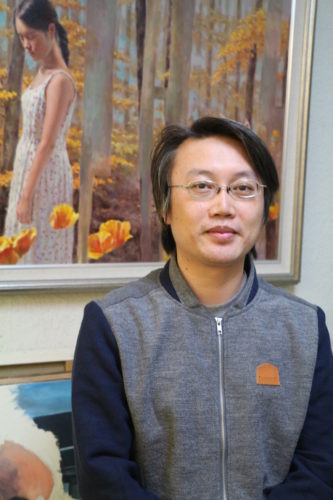 LU BIL SEN(1971-)

Creation narrative
I am an artist who likes to observe nature.
Engage in dialogue with the world by drawing.
Not limited to concrete painting but translated the affection into various types of artistic expression.
A murky, obscure tone and a mottled, cracked texture are presented in this painting to symbolize the journey of life. The moon serves as a symbol in this creation representing the light and might of God, while the blooming blossoms display exuberant vitality. The deer, the subject of this artwork, signifies the human soul searching for the meaning and value of life through its communication with the heavens and the earth.
Experience
| | |
| --- | --- |
| 1992 | Department of Western Painting, National Taiwan Academy of Arts (currently National Taiwan University of Arts) |
| 1998-2020 | Teacher at the Department of Arts and Crafts, Neng Ren Home Economic And Commercial Vocational High School |
| 2003-2004 | Lecturer of painting, Tamsui Community University |
| 2021 | Current director of the Kun Art Gallery and head of the Van Gogh Cultural and Creative Art House |
Exhibition
| | |
| --- | --- |
| 2006 | Teacher-Student Joint Exhibition at the Taipei Social Education Hall (currently the Taipei City Arts Promotion Office) |
| 2007 | Joint Exhibition of Tamsui Artists at the Carrie Chang Fine Arts Center, Tamkang University |
| 2014 | Art Revolution Taipei at the Taipei World Trade Center |
| 2015 | International Artists Group Exhibition in Fukuoka, Japan |
| 2016 | Good Idea Festival at the Songshan Cultural and Creative Park; Art Revolution Taipei at the Taipei World Trade Center |
| 2017 | Bless Asia Biennial Exhibition of Christian Visual Art in Hong Kong; Art Revolution Taipei at the Taipei World Trade Center |
| 2018 | Art Revolution Taipei at the Taipei World Trade Center |
| 2019 | Art Revolution Taipei at the Taipei World Trade Center |
Awards
| | |
| --- | --- |
| 2007 | Excellent Award, Taiwan National Exhibition Committee for Oil Painting |
| 2015 | Best Choice Award, International Artists Group Exhibition in |