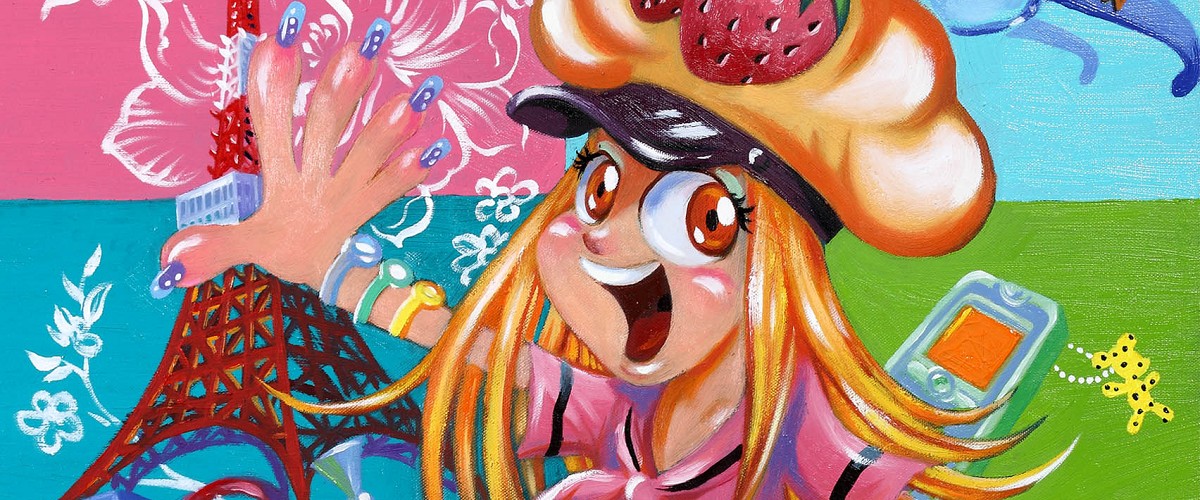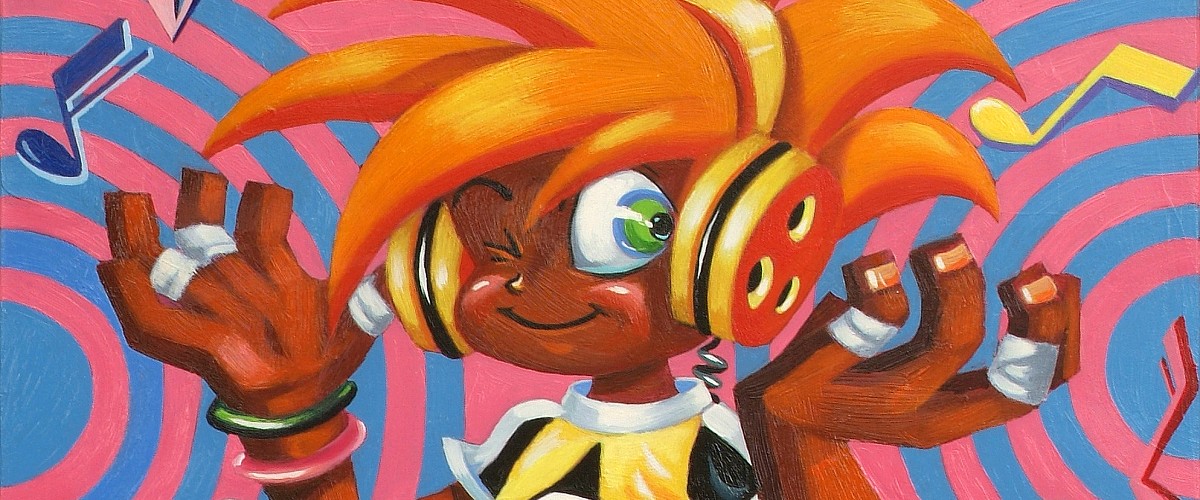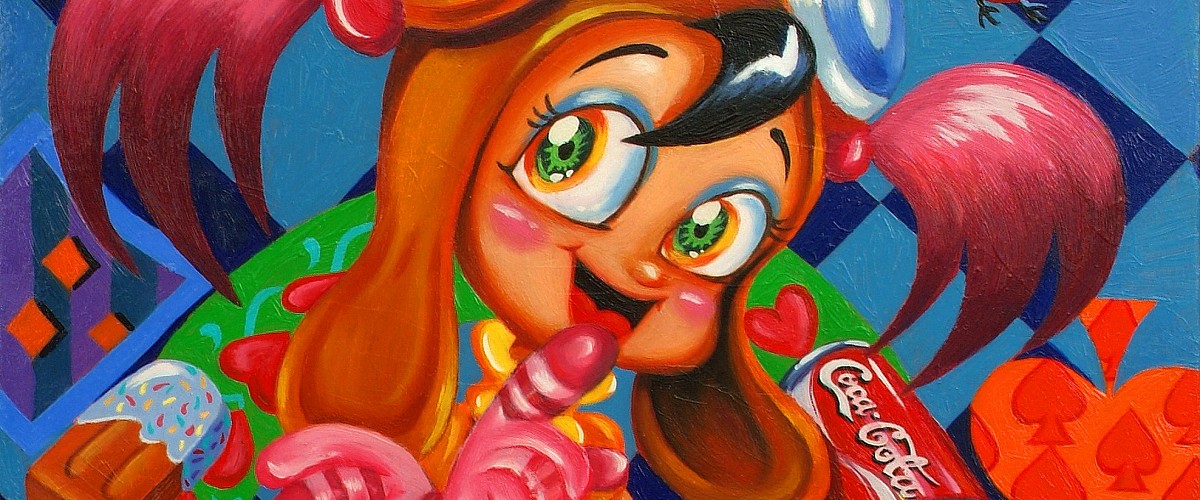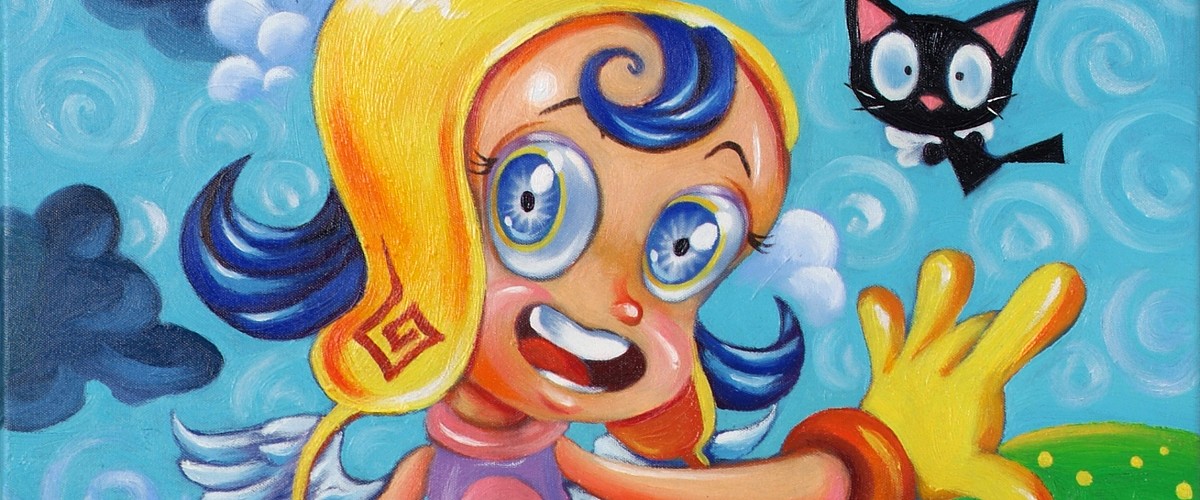 Johnny Leo(1961- )

Fu-Hsin Trade and Arts School / Taipei, Taiwan
Television, Film & Video, UCLA(1990~1993)
Award
National Army Art Award winner for sculpture item.
Chronicles of comic creation over the years
1984 Oolong Academy Semi-Monthly published a short comic "The Fly Monologue".
1985 Officially debuted as "Two Painters" in "Happy Comics".
1993 Started serializing with "Young Master" comics in the "New Boy Express" weekly.
PUBLICATIONS
The Monologue of the Fly
Two painters
Fish
I Love Black Eyes
A Bin's Story
Young Master
Game Boy
Young Master Part2
Hoping Jones
Apostle
Two painters (1 episode in total)
Young Master (4 episodes)
Game Boy (2 episodes)
Touchstone (1 episode)
Dragon Boy (1 episode)
The Young Master Part 2 (3 episodes)
Boy with Swords (3 episodes)
Apostles (3 episodes)
Hoping Jones(3 episodes)
Fighting Spirit (3 episodes)
Sui Hao-ping Travels Around the World for 10000 days (1 episode)

TV interview (lecture)
2015.04.10 CTV TV "News Observation Station"
2015.06.27 Accepting Interview with China Broadcasting "Anime I Want to Listen"
2015.09.15 Interview with Taiwan Manga Information Service Network
2016.02.26 Knowing Interview by Prophet Information Chuangmeng Media
Invited to go to the triple set American small lecture "Animation Industry & Education"
Invited to lecture at National Normal University, National Taiwan University and Xuan Zang University
Interview by Dr. John of Temple University, Temple University, USA
Interview by Tsai Kangyong, Chairperson of True Index, and Mr.Hugua & Zheng Jinyi Host of TV "Banana New Paradise" .
Interview with China TV 90 minutes: Taiwanese animation industry professionals.
Public TV: Interview with Professor Shi Changjie, Taiwanese animation industry
Exhibitions

| | |
| --- | --- |
| 1998 | Published well-known comic series, "Young Master"(exclusive copyright) that appeared in film, cartoon, books and VCD/DVD in China, Singapore, Thailand and Korean markets. |
| 1999 | Walt Disney's exclusive and authorized artist representative in Asia. |
| 2000 | Coca Cola's assigned artist in Asian Pacific region. |
| 2006 | The Original Animamix, the Museum of Contemporary Art ,Shanghai China, July |
| 2006 | The 2nd China International Cartoon and Animation Festival, Hongzou , China, June |
| 2007 | International Contemporary Art Festival / EXIT Festival and VIA Festival, Maison des Arts et de la Culture (MAC) , the Manege of Maubeuge, France, March 8 to April 1 |
| 2007 | Japan & China Group Exhibition, The Moon River Museum of Contemporary Art, Beijing, May |
| 2007 | Guest artist /residence in London Royal Holloway University, UK, Jun-July |
| 2007 | Modern Art Revolution, Taiwan Mitsukoshi Dept. Store , Jul.29-Aug 26. |
|  2007 | Shanghai Animamix Biennial / From Modernity To Eternity, Museum of Contemporary Art Shanghai, China, Oct.17~Nov4. |
|  2007 | 3L4D / 3rd Life 4th Dimension, National Dr. Sun Yat-sen Memorial Hall , Taipei, Oct.20-Nov.8 |
|  2008 | Animamix / Super Animamix , Metaphysical Art Gallery, Taipei, Jan.5-27 |
|  2008 | Two Sides of Taiwan Straits Artists / Animamix New Generation, Capital Art Center, Taipei, Jun 7-Jun 29. |
|  2008 | Art Taipei 2008, Art Touch Collection, U.S.A., World Trade Center, Taipei, Aug.29-Sept. 2 |
|  2008 | "Surfing Animamix", Linda Gallery in Shanghai, Nov. Art Singapore, Dec. Beijing 798 Art Zone |
|  2008 | "100 Tales in Animamix"Linda Gallery in Beijing, Singapore & Indonesia |
|  2009-2010 | Animamix Biennial – Visual Attract & Attack, Moca Taipei, Kaohsiung Museum of Fine Arts, Moca Shanghai, Today Art Museum-Beijing |
|  2010 | Artwork"A New Century Revelation"(200F) was selected by the National Oil Painting Contest |
|  2011 | Solo Exhibition by Johnny Leo" The Animals' Soliloquy" Butch Art Center ,Taipei, 4/20~5/20 |
|  2013 | Young Art Exhibition, Taipei~Taichung |
|  2013 | Solo Exhibition by Johnny Leo" Modern Manga" |
|  2014 | Summer Comic Camp at National Taiwan University of Science &Technology |
|  2014 | Join the Hoping & Jones Comic Books Related Plan |
|  2014 | Invited Guest at Taoyuan International ACGT Fair |
|  2014 | Invited Guest at Kaohsiung International Comic Artist Conference |
|  2015 | Invited Guest At Taipei International Comics & Animation Festival |
|  2015 | "Hoping & Jones"Comic book Part2 New Issue Announcement Campaign at MRT Taipei City Mall |
|  2015 | Taipei Yuanshan Flora Expo Lurara Charitable event |
|  2015 | Invited Guest Cartoonist at Taipei World Trade Center |
|  2015 | Invited to Taipei City, Taibei high school to do keynote speech |
|  2015 | Invited to participate in the New North City Animation Exhibition & Attendance Interview |
|  2015 | Invited to serve as the new North City animation contest review |
|  2016 | To accept the Taiwan comic information network invited to attend the lecture |
|  2016 | Good Idea Festival Good idea cross-border art festival Taipei Pine Mountain Wensheng Park 2 + 3 warehouse |
|  2016 | Was invited to participate in the fourth session of the four sides of the Greater China illustrations awards guests |
|  2016 | Invited to participate in the first cross-strait animation festival in Wuhan, China (representative of Taiwan guests) |
|  2016 | Comic artworks to participate in the first film toy exhibition (invited guests and improvisation) |
|  2016 | Was invited to travel to mainland China Taiyuan (Shanxi Media Institute), Kunming, Yunnan University of Finance and Economics, Guilin University of Electronic Science and Technology, and other university lectures |
|  2018 | Participated in French Angola Comics Festival & Paris Painting Exhibition |
|  2018 | National Taiwan Museum, guest of the first Chinese Comic Contest |
|  2018 | Participated in the 17th ICC International Comic Artist Conference (International Comic Artist Conference) |
|  2018 | Songshan Cultural and Creative Park 2nd Comics Festival Exhibiting Guest & Host of International Forum |
|  2018 | Was invited to be on the jury for the cross-strait art exhibition in October |
|  2018 | Chiayi Winery Cultural and Creative (Animation Art Pendulum) Ramming Exhibition Chiayi Hotel Art Fair |
|  2019 | Joint Exhibition of 4 Artists on Both Sides of the Taiwan Strait |
|  2019 | Invited to go to Holland & France Anguleme to participate in the comic festival |
|  2019 | Attended Xinfengxiang Comic Forum-Speaker |
|  2019 | Guest speaker for Island Literature Television Production Group on cross-disciplinary cooperation in literature and comics |
|  2019 | Guest speaker at Huabo Cultural and Creative Expo on cross-border cooperation between animation、 IP、film & television |
|  2019 | Invited to participate in Jilin Changchun Sino-French International Comic Forum |
|  2019 | Participate in the San Diego Comic Con |
|  2019 | Invited to be guest and judge of Taoyuan International Animation Exhibition |
|  2019 | Participated in the 3rd Taiwan Comics Festival |
|  2019 | Invited to be the host of the comic base "Hero Comic IP" |
Over 20 years of graphic art experience in comic, illustration, magazine, newspaper, cartoon, script writing and filmmaking.
Well-known cartoonist with media recognition from national TV, broadcast, Newspapers and Magazines in the Asian Pacific region.
Happy Street – Everyone Can Have the Heart of a Child

As we grow older do we lose that "heart of pure innocence"?
Let's think about as we were growing up. Did we passionately love our family and friends? Passionately love life? Did we gladly share? And gladly help others?
In today's society we invariably uphold the ideal of higher education, but fall short on education and nurturing in humanities, thus causing the tone of society to become increasingly corrupt, the loss of morality, guilt, etc…The younger generation have grown up under the excessive exaggeration of the electronic media and electronic culture. They have lost their "childhood" by stepping into the adult world too early, and losing themselves in virtual fantasy games from which they cannot get free. Is this because they don't understand how to have "self-control" or distinguish right from wrong? Erroneous media has ultimately led them to become the scapegoat of society. In order to adapt to the adult world, their original "pure innocent heart" has been transformed into "a scheming heart".
Information technology had advanced with leaps and abounds bringing with it an elevation of civilization, but also bringing about the corruption of morals. Through the unimpeded borderless world of the Internet, it appears that everyone is able to find "the solace they lacked in the past". Because it is only virtual, soon one cannot differentiate it from true reality, and the "real you" disappears within it.
Unable to face the weight of the world some people choose run away, others choose to leave, and others choose to end it all …
None of these are positive solutions. So how do we awaken the "heart of pure innocence"?
There is only one solution, and it needs to be unearthed deep in each individual's heart.
Actually, it has always been with us. A perfect person is able to blend the body and mind of both an adult and a child into one. You have to be strong enough in order to be able to bear the burden of looking after others, loving others, helping others, you have to be like a child filled with innocence and with curiosity towards new things, fervent, and caring. Even if you get hurt in the process, you need a spirit of determination to untiringly strive on.
Nobody wants to be a trouble-maker, so please, never let your anger burn.
Why not have a carefree, joyful heart and face others cool and composed?
Care more about others and share your joy with them, always ensuring you maintain the heart of a child.