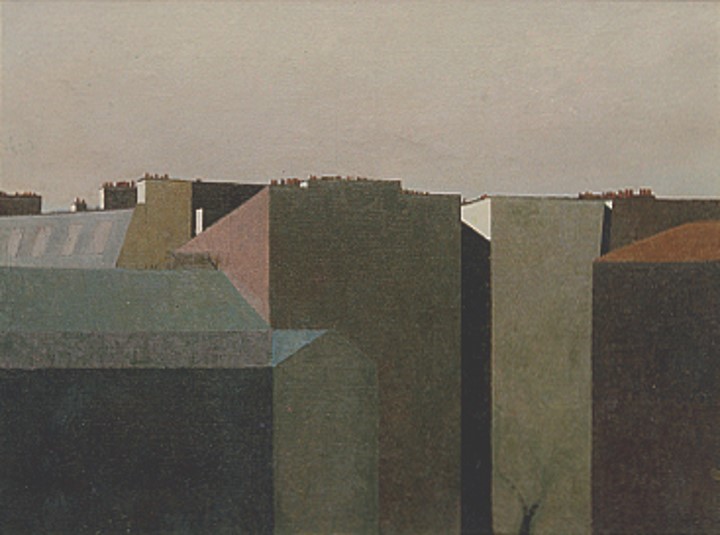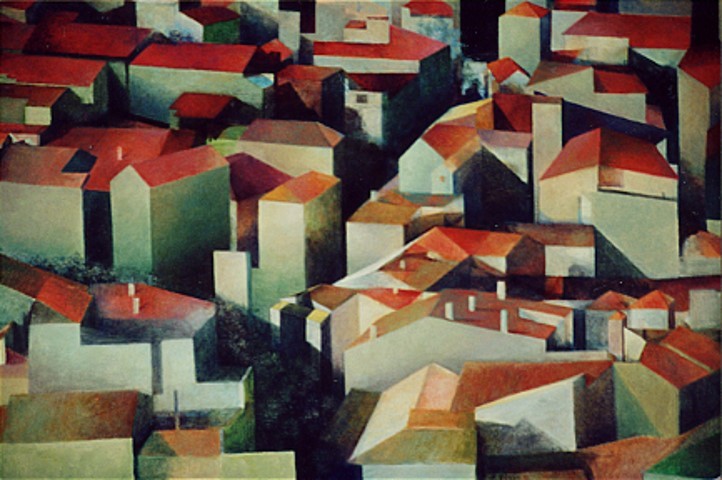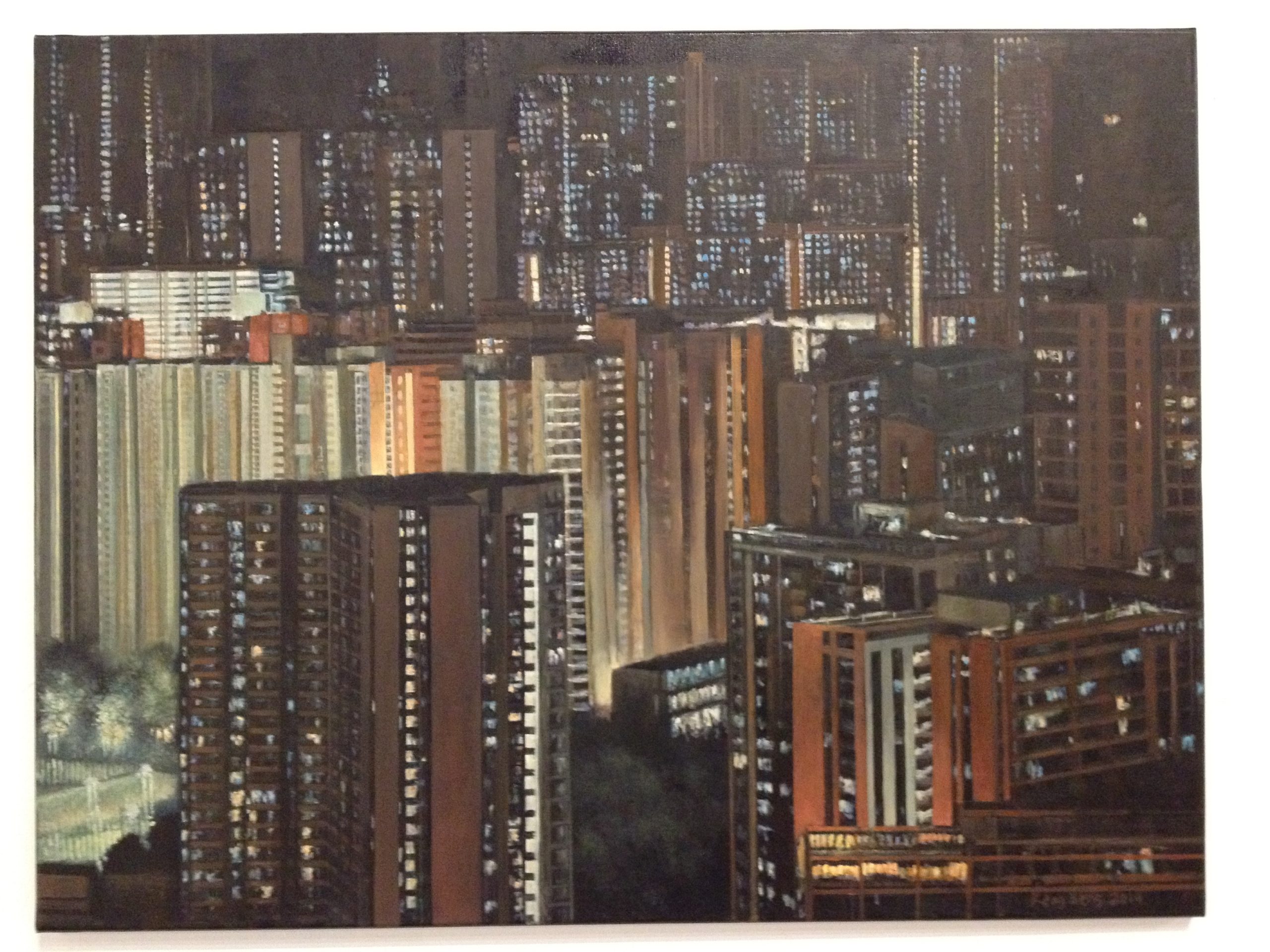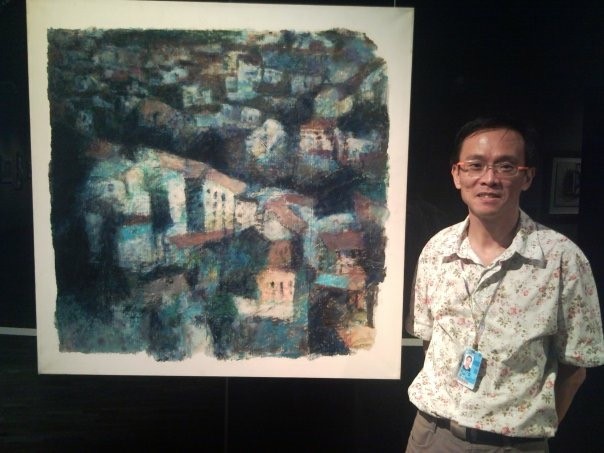 Chng Keng Beng(1960-)

Self introduction

The paintings created by artist Chng Keng Beng show great intricacy and his unique interpretation of panoramic cityscape. Buildings are the main theme of the artist, and one will notice that the artist is not only an observer but that he attempts to involve himself in "conversation with the urban city".
His works reflect his commitment to subtle colours and contemplation while painting. The paintings show his perception and feeling of the modern urban city.
Chng engages both realism and abstract elements, reflecting his own unique artistic style. The colours used reflect detached and apathy. These buildings as viewed from high altitude portray that people are minuscule and cannot fully integrate themselves in their environment.
Artist Chng Keng Beng is a full time lecturer at Nanyang Academy of Fine Arts. He obtained a diploma in Fine Art in 1984 from NAFA, and graduated in École Nationale Supérieure des Beaux-Arts, Paris, France in 1991. He had also won a distinction award in the UOB painting of the year in 1985 and 2003, participated in the Nokia Singapore Art Exhibition in 2001 and New Finds 2003 at MICA. He has also participated in the Singapore Art Show 2005 at Singapore Management University.
Experience
| | |
| --- | --- |
| 1984 | Obtained a diploma in Fine Art in 1984 from Nanyang Academy of Fine Arts in Singapore |
| 1991 | Graduated in École Nationale Supérieure des Beaux Arts, Paris |
| 1999 | Lecturer at Nanyang Academy of Fine Arts |
After the Noon 
2005
oil on canvas
130 X 97cm
The new millennium brought, amidst hopes for a brighter future, unsettling issue of terrorism, natural calamities and other man-made disasters. 
The world at large seen from the window shows the passing of a night-long storm. 
The weather reports a sunny noon to look forward to, a glimpse of hope as mankind awaits……….
Stay home

1986
Oil on canvas
116*89CM
The coronavirus ravaged, greatly limiting our freedom.  It poses a good moment to ponder, how shall man manage this earth again?  Leaning by the window, curtain veils upon the glass panels, the coloured folds prevail, gentle breeze reaches deep into my heart.   When the wind fades, the scenario clears up.
Beyond the curtain
2021
oil on canvas
122 x 122 cm
Beyond the curtain   
This is what I see when I open my eyes and my window after these two years. Covid-19 has forced us to isolate behind closed doors, hidden behind masks. The virus is changing beautifully and frightening, it is inches closer to us. The scenery outside our windows has been changed, we have become distant, losing parts of our freedom.  Let us fight to win against this threat of the virus.  Let our mask be this curtain, a barrier that keeps the virus on the outside.