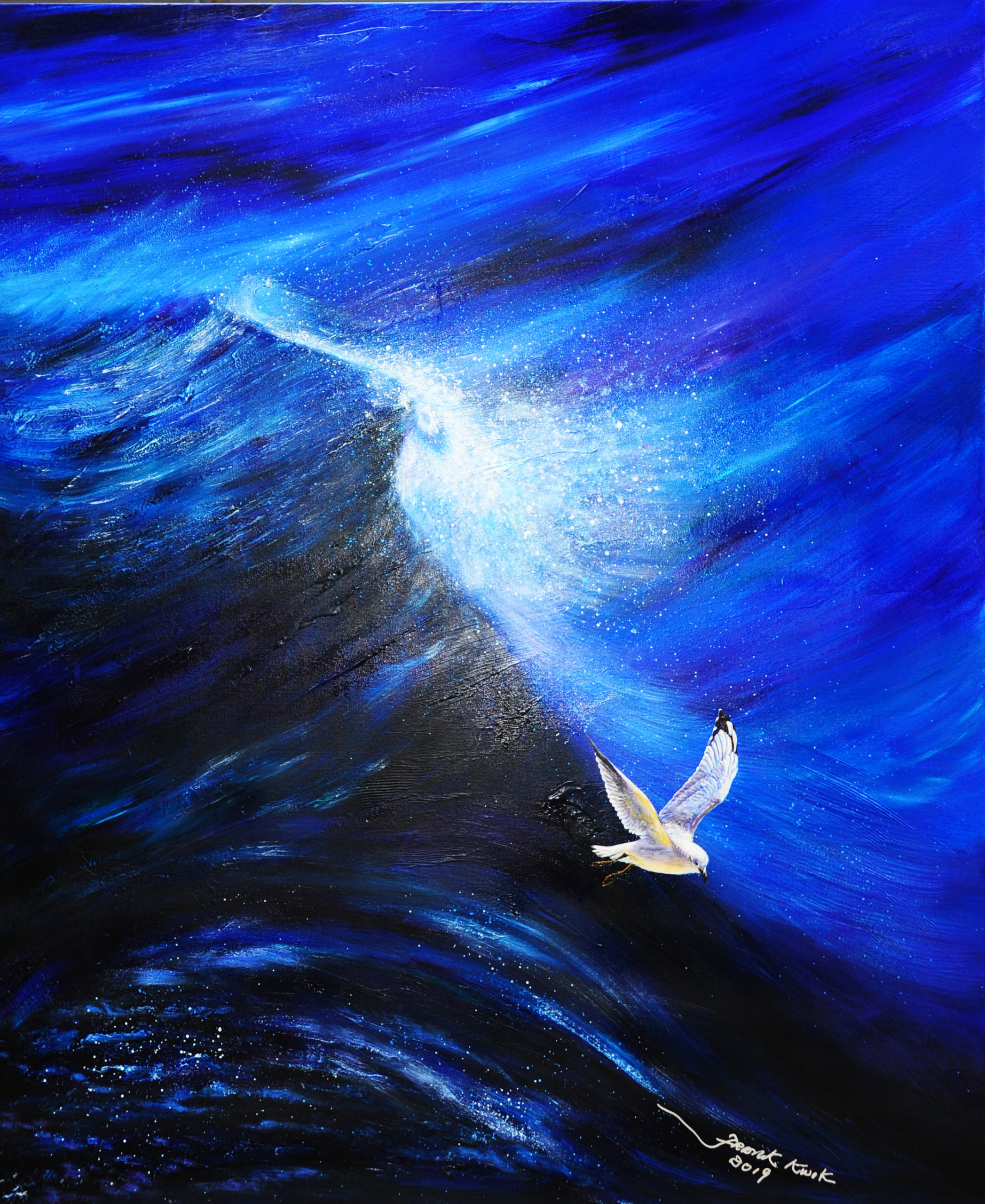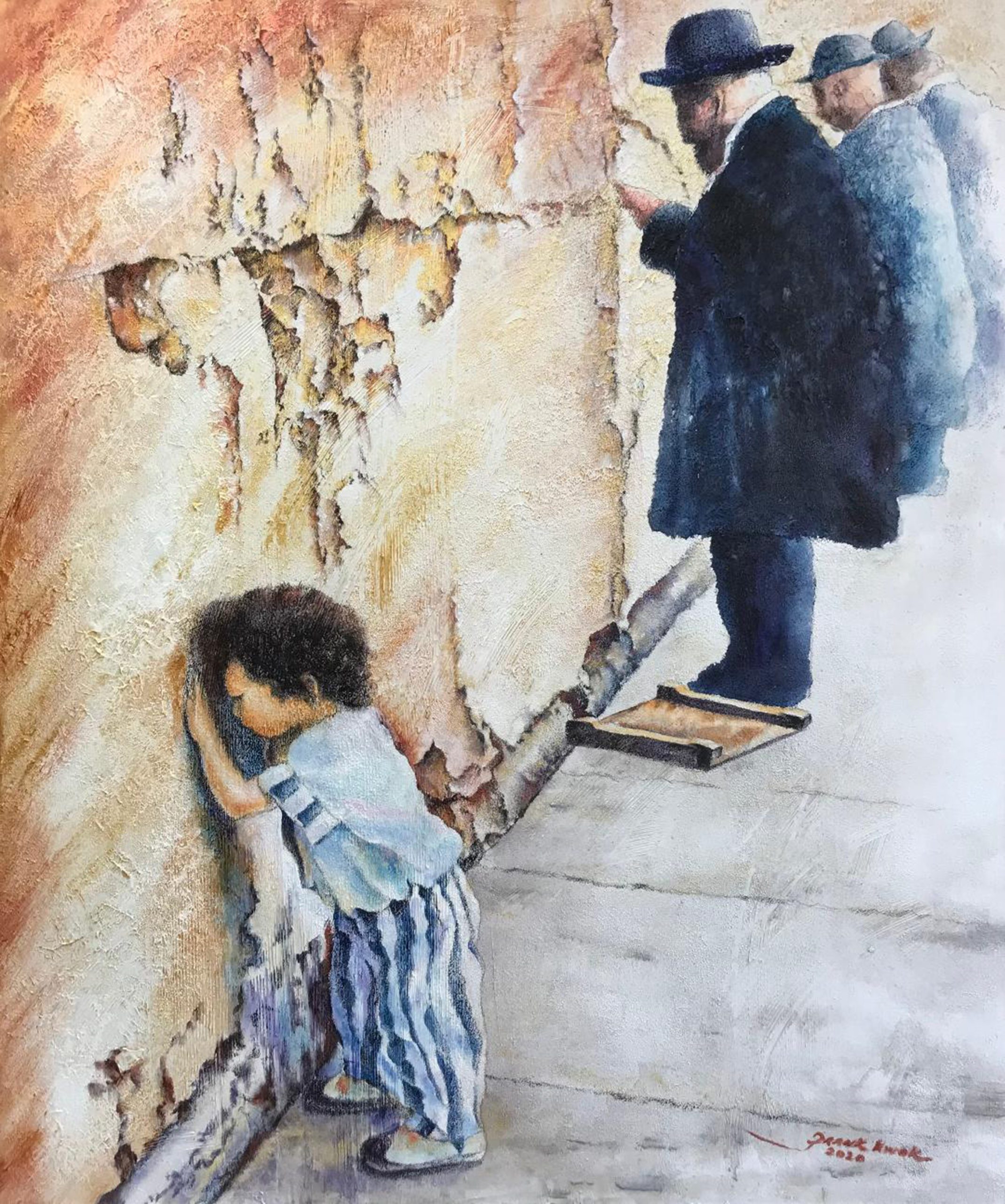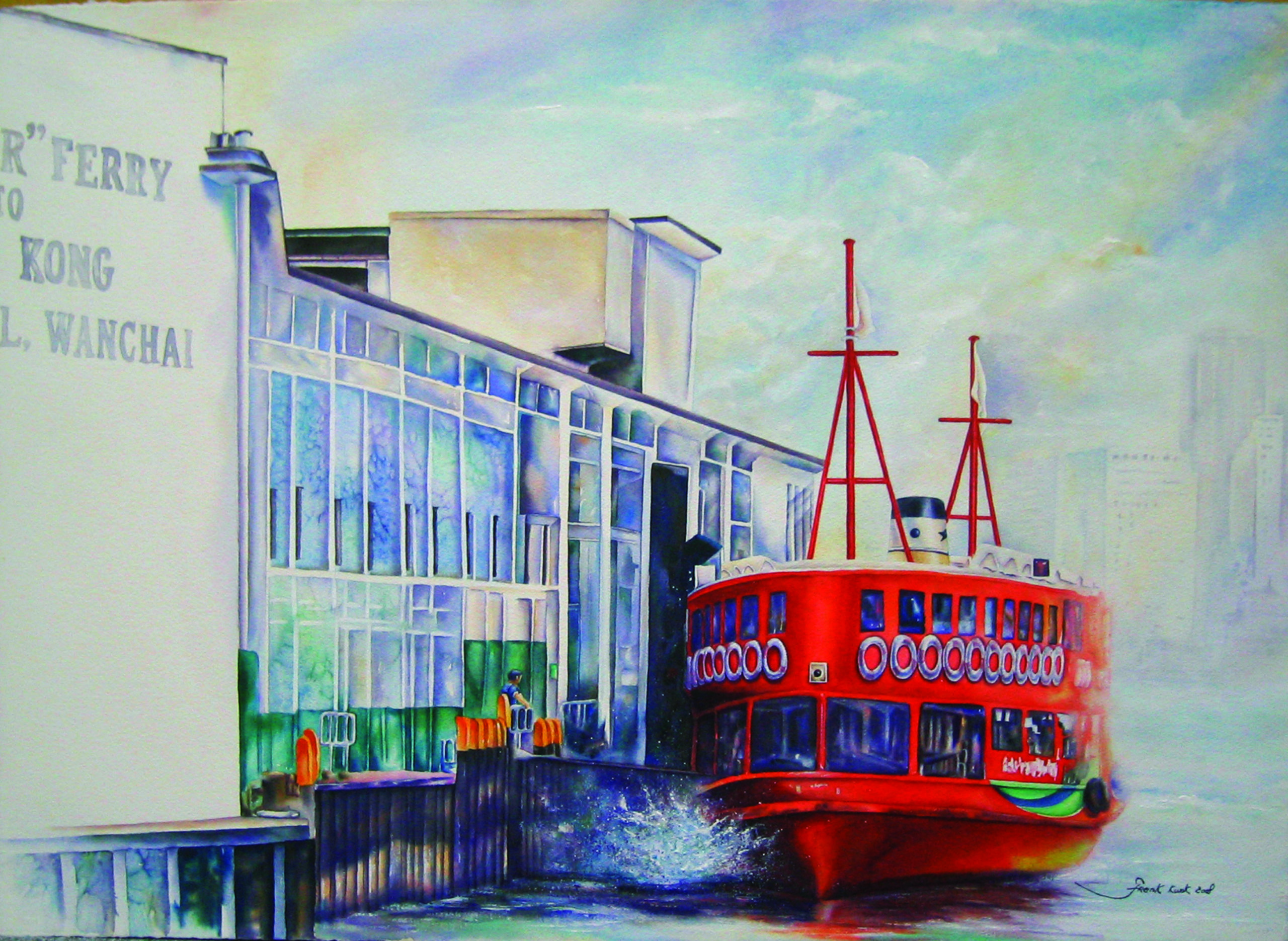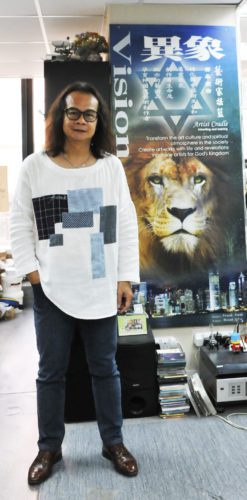 Frank Kwok(1954-)
Since 1994-2012, I have taught art courses in different primary and secondary schools, including painting, sculpture and ceramics, and also worked as a tutor of oil painting classes Thanks the Lord for the inspirational ideas for my artworks.  This great blessing has led me to the sustainable learning path in life and the vision of passing on this passion for art to the young generation.  In fulfilling this hope, I established the Artist Cradle Co. Ltd, a non-profit organization, in 2008.
Life has a limit but art not
To me, art is an everlasting life which would not perish after the end of a human life.  The colours in painting truly depict our lives when the passion and love for it has been continuously passing on from one generation to the next.  Art is life!
Experience
Established the "Art to fly" painting club and served as its president; It aims to unite a group of aspiring art creators in their spare time, so that their lives can play a positive outlook on life.

The Purim Musical was staged on three stages in the Baptist University Hall Taking into account the position of artistic director.

" Learning Pilot Programme " student works exhibition, as a ribbon-cutting guest

Curated the establishment of a Christian art gallery called "Artist Cradle"

Judge of the "Hong Kong 21st Century Learning Art Competition"

611 Bread of Life Christian Church held the Hong Kong "Tree of Life.

River of Life" creation and painting competition, as a judge Helped curate Noah's Ark International Ministry, Ma Wan Audio-Visual Mission, Hong Kong, with the theme: Art Changes the World Kingdom Art.

The family held "Be a Day Self-Oil Painter" as a guide Kingdom Art.

The family held the Mid-Autumn Festival Gala in Shenzhen Buji Dafen Oil Painting Village, assisting in organizing and sharing artistic life.

Organize a week-long "Annual Exhibition" of the art fair at the Exhibition Hall of the Hong Kong Cultural Centre, etc.
Exhibition Experience
2004

Founded the Artist Cradle

2005

Gallery Invited Exhibition in Malaysia Kai Boon Art Grallery

2006

Organizer the leading Christian art group 1st exhibition

2006

Covenant. Holiness. Praise for art in the kingdom. Home, three-person exhibition

2007

7th Annual Exhibition of Art to fly

2008

Approved by the government as Charity

2008

Artists Cradle Alumni Exhibition

2011

Acceptance.Abundant Exhibition

2015

Art to fly – The 11th Annual Exhibition

2015

Hanukkah worship – festival of lights (large-scale painting of worship of the prophets)
Led 30 Christian artists in Macpherson Stadium, Hong Kong

2016

My Brilliant Kids International Children's Art Competition

2017

Bless Asia Invitational Art Exhibition by Chinese Visual Artists "exhibition organizer"

2018

Artist Cradle Exhibition

2018

(Water Color) Hong Kong Taiwan watercolor joint exhibition

2019

IWS Peaceful Golden Heritage 1st International Watercolor Festival Myanmar

2019

Aser But and 8 poly Design Alumni 

2020

In Connection with us 1 First Exhibition

2022

In Connection with us 2 Group Exhibition
At the Global Chinese Prayer Meeting, a pastor prayed for me, he received God's request for me to paint the Golden Jerusalem series for him, this moved in my heart, and I have been waiting, after many years, I can create the Golden Jerusalem series of paintings for the perspective of God's art, it is God's great grace to me, may the gospel and burial art be transmitted back to Israel.
You raise me up
2019
Acrylics on Canvas
120 x 100cm
You raise me up, so I can stand on mountains
You raise me up, to walk on stormy seas
I am strong, when I am on your shoulders
You raise me up, to more than I can be
You raise me up 2
2020
Acrylics on Canvas
120 x 100cm
When I am down and oh my soul, so weary
When troubles come and my heart burdened be
Then I am still and wait here in the silence
Until you come and sit a while with me
Hong Kong needs more prayer and greater blessings
Embrace
2022
Acrylic on canvas
100 x 80 cm