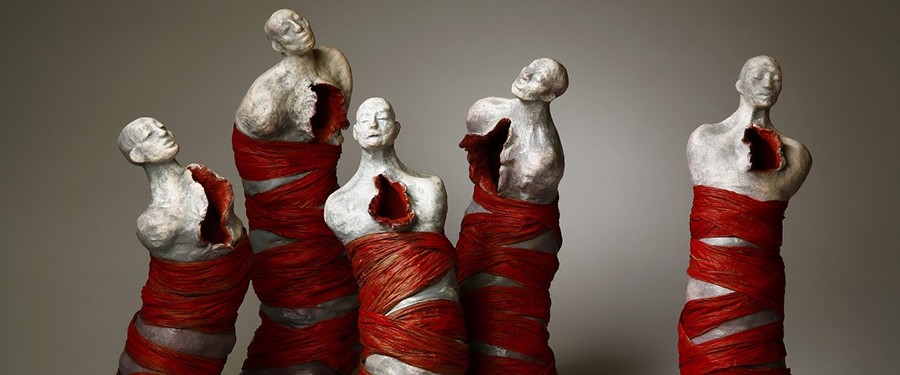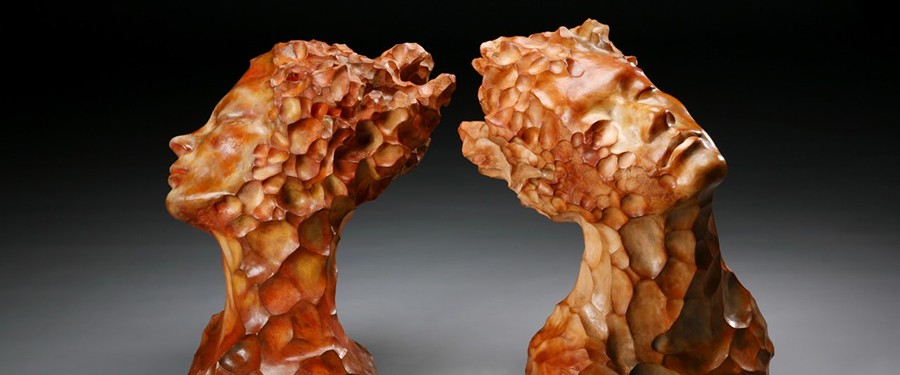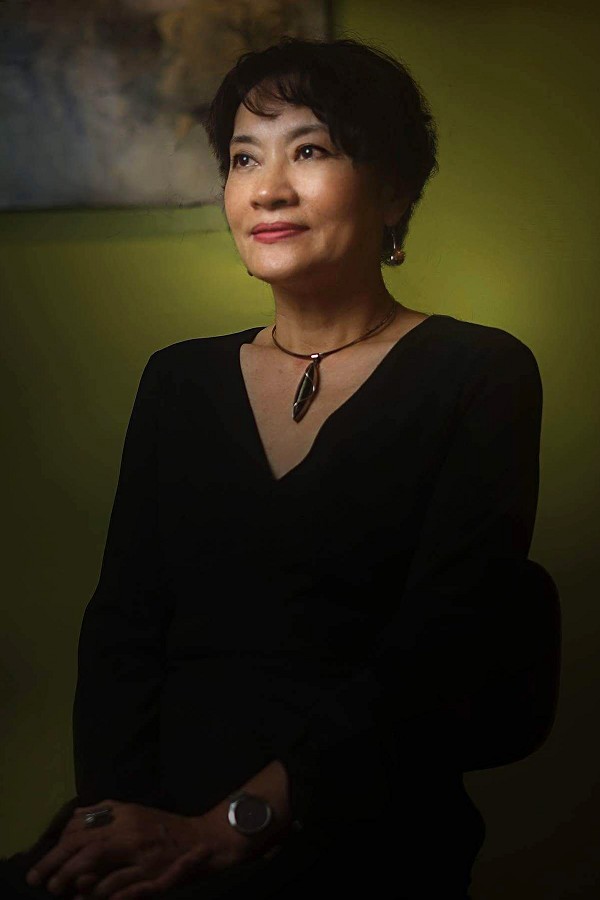 CAROL YANG(1959- )
Fu-Hsin Trade & Arts School
SOLO EXHIBITIONS
| | |
| --- | --- |
| 1993 | Facets of Life – Exhibition of Oil Paintings and Sculptures / Taiwan Art Appreciation and Communication Association, Taipei |
| 1995 | Windows of Mind – Exhibition of Sculptures / Hanbixuan Art Gallery, Taichung |
| 1996 | Exhibition of Sculptures / Xuanmen Art Center, Taipei |
| 2009 | Exhibition of Carol Yang's Oil Paintings and Sculptures / Cai Ruiyuei Dance Café, Taipei |
| 2010 | Water and Stone – Exhibition of Sculptures / Lee Gallery, Taipei |
| 2012 | Limitlessness – Multimedia Exhibition / Lee Gallery, Taipei |
| 2014 | Autumn‧Tints – Exhibition of Carol Yang's Sculptures / Pause Landis Resort Wulai, Taipei |
| 2017 | Promenade – Exhibition of Oil Paintings and Sculptures / Pagefly Restaurant, Taipei |
JOINT EXHIBITIONS
| | |
| --- | --- |
| 1984 |  Taiwan-Japan art exchange exhibition / Taipei Fine Arts Museum, Taipei |
| 1994 | Joint Exhibition of Oil Paintings and Sculptures / Taiwan Gallery, Taipei |
| 1998 | Trio for Oil Painting, Welding and Sculpture / Tamsui Art Center, Taipei |
| 2006 | Rush into the Limelight of Four – Joint Exhibition /Workshop of Carol Yang, Taipei |
| 2009 | Flying Shapes & Dancing Colors – Joint Exhibition of Sculptures / National Dr. Sun Yat-Sen Memorial Hall, Taipei |
| 2009 | Nominated and Awarded of the Sixth Artistic Prize for Ceramic / Yingge Ceramics Museum, Taipei |
| 2011 | Annual Exhibition of Sculptures / National Dr. Sun Yat-sen Memorial Hall, Taipei |
| 2011 |  Nominated and Awarded of the Seventh Artistic Prize for Ceramic / Yingge Ceramics Museum, Taipei |
| 2012 | Joint Exhibition of Sculptures of Artists from Taiwan / Zhongyue Hall, Taoyuan |
| 2014 | Cross-border Exhibition of Mini-Sculptures / Singapore |
| 2015 | International Exhibition of Mini-Sculptures in Taiwan / National Dr. Sun Yat-sen Memorial Hall, Taipei |
| 2016 | Beauty of Visual Arts – Joint Exhibition of Sculptures / Rodin Gallery, Taipei |
| 2016 | Crossing the Neonlight – Joint Exhibition of Sculptures of Artists from Mainland China and Taiwan / Rodin Gallery, Taipei |
| 2016 | Good Idea Festival / Songshan Cultural and Creative Park |
| 2017 | International Exhibition of Mini-Sculptures in Taiwan / National Dr. Sun Yat-sen Memorial Hall, Taipei |
Plant a seed of hope in your mind despite all difficult circumstances.
Discover the goals of your life is like weaving a curvy path through.
Termination a relationship
Divorce is also a kind of termination of contract.
Self-elevation. Liberation from all kinds of desire.
For me, the process of my creation is very much like an undergoing of kind of rumination.
It's also a way of cultivation of myself.
Trying to do some exploring with different materials or conduct the way of transformation…Therefore, my works swing between "it looks like…" and "it doesn't look like" that the audience can have their own understanding and explanations.