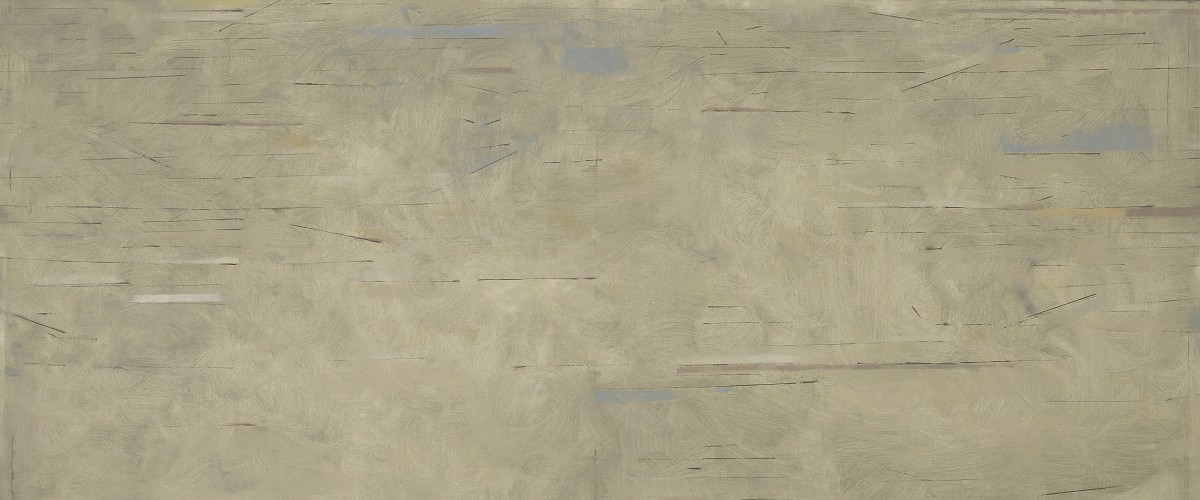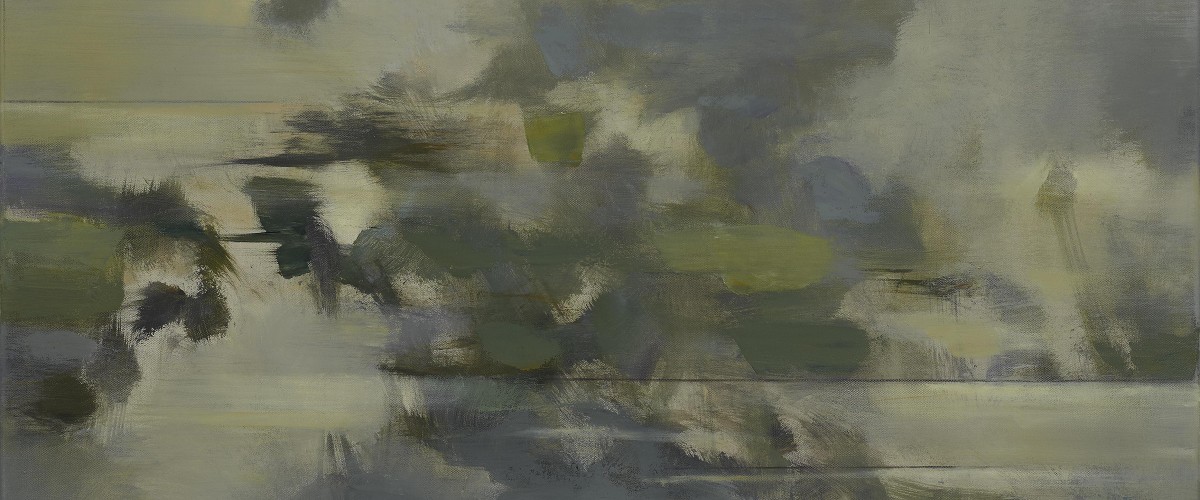 GON-JER, WANG(1971- )

1990

Graduated from Fu-Hsin Trade and Arts School / Taipei, Taiwan

1995

Diploma if Fine Art (Hons) OCAD University / Toronto, Canada
Selected for exchange at the Florence Art Studio and studied 1 year at Degli Uffizi, Uffizi Gallery's Sketch Research Center

1996

Master of Fine Art Fontbonne University / St. Louis, USA

2009

Doctor of Fine Art Auckland University / Auckland, New Zealand
EXPERUENCE

| | |
| --- | --- |
| 1995 | Fontbonne University, USA Assistant Lecturer |
| 1996-2005 | Fu-Hsin Trade and Arts School Lecturer |
| 1997-2005 | Aletheia University, National Chung Cheng University, National Open University, LongHwa University of Science and Technology, Ching Kuo Institute of Management and Health, Ming Chuan University, Jinwen University of Science and Technology Part-time lecturer |
| 2009 | Ming Chuan University Assistant Professor |
| 2012 | Hungkuang University Assistant Professor |
| 2010-2020 | Chienkuo Technology University Full-time Assistant Professor |
| 2020 | Tainan University of Technology Full-time Assistant Professor |
AWARDS & GRANTS
| | |
| --- | --- |
| 1988 | Won multiple awards from Provincial Fine Art exhibition, Taiyang Art Exhibition, Nanying Art Award, National Oil Painting Award, North Counties Art Exhibition, Kaohsiung City Art Exhibition, Tainan City Art Exhibition, National Art Exhibition |
| 1988 | Won the 12th National Youth Watercolor Sketch Competition |
| 1989 | Won Gold Lion Award at National Guanghua Lions Clubs International Youth Sketch Competition |
| 1989 | Won the 13th National Youth Watercolor Sketch Competition |
| 1990 | Won Quality Award at the 6th Kaohsiung City Painting Exhibition |
| 1992 | Won Bronze Lion Award at National Guanghua Lions Clubs International Youth Sketch Competition |
| 1994 | Won John Alfsen Scholarship, OCAD University, Canada |
| 1997 | Won the 86th National Cultural and Art Foundation Exhibition Grant |
| 1997 | Won the 9th Chimei Art Talent Training Award |
|  1998 | Won the 87th National Cultural and Art Foundation Art Creation Grant |
|  1999 | Won the 9th International Printmaking Biennale |
|  2001 | Won First prize of Pingin Tea Festival Award |
|  2002 | Selected by the Zhu Ming Art Museum Art Award |
|  2004 | Quality Award for the 2nd National Art Education Teaching Design (High School Division) |
|  2004 | Won 93rd National Youth Collection Award by Council for Cultural Affairs, Executive Yuan |
|  2006 | Won the National Cultural and Art Foundation of the 95th Art Creation Grant |
|  2008 | Received the 97th Taipei City Government Cultural Art Exhibition Grant |
|  2009 | Awarded by the University of Auckland Performance-Based Research Fund (PBRF) |
|  2013 | Won the Collection Plan of Taiwan Art Bank |
|  2015 | Won the Collection Plan of Taiwan Art Bank |
|  2016 | Won the Collection Plan of Taiwan Art Bank |
A Segment of Time and Space
When one studies the development of fine art painting history, it may be easy to conclude that all forms both imaginable and unimaginable have seemingly been covered to date and expressed through works. In addition, there are opinions that declare fine art painting as an art form has reached its end, mostly due to the notion that there isn't a steady release of new work that can amaze and astonish viewers while pushing the boundary of painting.  Some even believe that Fine Art Painting is an outdated and irrelevant art form at present time.
However, observing the progression of fine art field currently, one can argue the "Finite History of Fine Art Painting" is not actually over but is continually evolving.  The focus of the modern day painters is shifted from merely developing new painting vocabulary to creating work that reflect their individual place in time, and their perception of world – by drawing from the the vast and rich vocabularies developed in the past.
As a Fine Artist, one should not blindly follow the art market demands or trends, as it is a trap.  As well, one should keep a critical eye on contemporary art, measuring against the "zeitgeist" ideology.  At the same time, the artist should keep an open-minded approach, not limiting oneself by specific art form, techniques or vocabulary in order to create living works – the true sentient creativity.
An artist's aesthetic comes from the creative experience itself, it is the immediate expression of an individual's perceived reality, injecting one's aesthetic into works.  This in turn inspires fresh artistic expression, overcoming the challenge of painting in this era of pictures, and enables one to explore new paths of painting.
For the progression of my work since "Poetic Experience", Auckland 2006 to the "Time and Space Series" , 2019, my work can be understood from three aspects of creative approach and path.
1. The Cézanne Inspired
Painters who subscribe to the Paul Cézanne style pay close attention on the relationship between shapes in their work.  This produces work with both impeccable holistic structure and contains rhythmic elements that draw focus and attention.
From Cubism to Piet Cornelies Mondrian, there is a pursuit of truth and eternity by means of analysis and simplification, thus emerged a new set of methods for expressing the order and qualities of nature.
As a second generation of the Parisian school who took up this path, Helena VieIra Da Silva continued to explore the representation of nature and urban landscapes, toying with the idea of space perception by creating a false perception of space.
With a humble attitude, Giorgio Morandi quietly observed ordinary still life, showing the subtle metaphysical realm of simplicity, conveying implicit and secret nature and tranquility with unobtrusive yet rich grayscale tones.
With the approach of continuous drawing and erasing elements, Alberto Giacometti meticulously explored the construct and deconstruction of objects, chasing the absolute realism that can never be obtained between physical and the surreal world.
2. The Chinese Ink System
The art of ink and wash has sublimated into a type of spiritual connotation, and I have applied such ink painting vocabularies, such as its State of Mind, Rhythmic Vitality and brushwork, seamlessly into oil painting works.
State of Mind is the realm of visual space and beauty created by deep thoughts and emotions. Rhythmic Vitality is the rhythm of life, the transformation of the universe and its rhythm of movement.  The Inner Beauty of Chinese Brush Work is a manifestation of sensual intention which reflects the artist's own character, essence and style.  It is the direct intuition, experience and feelings towards the universe and life.  These unique cultural traditions from ink painting is a valuable connotation that distinguishes us from the Western style of approach.
3. Belief
The natural world runs endlessly according to the order of creation.  The inner roots of creation must be bound to the artist's core values ​​(beliefs).  Through Bible reading, praying and meditation on unification with God, these experiences enable me to enter a state of selfless intrinsic inner viewing experience, and become more sensitive to the rhythm of the visual space, to understand the wonderful creation of God and to pursue true essence and eternal value.  One needs to acknowledge their own shortcomings in order to continue to discover and perceive new things from nature.
Abstract art is a form of capturing one's deep internal state, which has strict evaluation standards in an artist's own expectations and process of practice itself.  This whole process must be repeatedlyrefined in order to produce the purest uncontaminated transcendent result.
Through the perception of the external world and inner emotions, this self-consciousness is integrated into the works, using lively styles and seasoned color senses, transcendental and rational dialectic, combining Chinese and Western philosophy and artistic vocabulary of nature, repeated work refining, intertwining, ruminating and liberating from history, all in hope to grasp the rhythm of life and nature.
Remaining outside of the mainstream, and taking my own path, to achieve art that celebrates life itself.  The style of abstract art in history has become a classic, but the rigid cage of formal and prevalent concept has also restrained the development of abstract art.
Returning to the real world – and through honest life experience, seeking ways to connect art and life.  Also drawing from the well of one's core, abstract painting can bring forth new meanings.
SOLO EXHIBITIONS

| | |
| --- | --- |
| 1996 | The Series of Embracing the Future / St. Louis Chinese Culture Centre / St, Louis. USA |
| 1997 | The Series of Embracing the Future / Tai Chong Culture Centre / Taichung, Taiwan |
| 1998 | The Series of Embracing the Future / Kuo Mu Sheng Foundation Art Centre / Taipei, Taiwan |
| 1999 | "Visualization of Personal Touch by the Spirit", The Taipei Society Education Centre / Taipei, Taiwan |
| 2000 | Visualization of Personal Touch by the Spirit / The Taipei Society Education Centre / Taipei, Taiwan |
| 2003 | Visualization of Personal Touch by the Spirit / Taipei County Culture Centre Art Gallery / Taipei, Taiwan |
| 2004 | Visualization of Personal Touch by the Spirit / Taipei County Culture Centre Art Gallery / Taipei, Taiwan |
| 2005 | Visualization of Personal Touch by the Spirit / 99 Degree Art Centre / Taipei, Taiwan |
| 2005 | Visualization of Personal Touch by the Spirit / Stanbeth House Gallery / Auckland, New Zealand |
|  2008 | Exposition with Painting of Obscurity in Poetry / Auckland, New Zealand |
|  2009 | Poetic Experience / 99 Degree Art Centre / Taipei, Taiwan |
|  2010 | Spiritual State and Poetic Mind / National Tsing Hua University Art Centre/ Hsinchu, Taiwan |
|  2011 | Divine Light Wang Gon-Jer & Chang Fu-Chian Duo-Solo / Fu's Art Space / Miaoli, Taiwan |
|  2012 | Visible & Invisible – Wang Gon-Jer's Art/ Sincewell Gallery / Kaohsiung, Taiwan |
|  2012 | Wang Gon-Jer's Drawings – The 44 Sections of Nature / Providence University Art Centre / Taichung, Taiwan |
|  2014 | Returning to Scenery – Fusion of Nature and Spirit / Dadun Cultural Centre / Taichung, Taiwan. |
|  2014 | Returning to Scenery – Fusion of Nature and Spirit / New Taipei City Arts and Culture Centre Art Gallery / New Taipei City, Taiwan |
|  2016 | The Barren of Tranquillity – Wang Gon-Jer & Wang Da-Ren Duo-Solo / House+Cafe since 1910 / Taoyuan |
|  2016 | The Vibrating Universe & Divine Light – Wang Gon-Jer & Tai Chia-Jwu Duo-Solo / Artnutri Gallery / Miaoli, Taiwan |
|  2017 | The Rhythm of Space and Time / Industrial Technology Research Institute, Arts and Cultural Space / Hsinchu, Taiwan |
|  2018 | Spiritual Mystery / IsFound Art Space / Kaohsiung, Taiwan |
|  2019 | The Invisible Rhythm / ARTDOOR /Taipei |
JOINT EXHIBITIONS
| | |
| --- | --- |
| 2019 | Art Family Joint Exhibition / Taipei Social Education Centre / Taipei, Taiwan |
| 2019 | Art Future Art Fair / Hotel Proverbs / Taipei |
| 2019 | Contemporary Abstract Art of Taiwan Exhibition II-The Secret of Nature / GSA Gallery / Taichung |
| 2019 | Contemporary One-Year Exhibition / Taipei Expo Park / Taipei, Taiwan |
| 2019 | Kaohsiung Art Expo / City Suites – Kaohsiung Chenai / Kaohsiung |
| 2019 | Quenching and Refining-Baizheng Steel Taiwan Contemporary Art Exhibition / Yokohama Civic Art Gallery / Yokohama |
| 2019 | Shanghai City Art Expo-AArt / Room307 / Luxury Collection Hotel / Shanghai |
| 2019 | Splendid Kingdom O Esplendido Reino Christian Visual Arts Exhibition / Macao Education Center / Macau |
| 2019 | Taichung Art Fair / Millennium Hotel / Room 1012 / Taichung |
|  2019 | Tainan Art Fair / Room 818 / Tayih Landis Hotel / Tainan |
|  2019 | Wandering in the gaze-"Environmental Concept" Group of Four Exhibition / M Gallery / Taipei |
|  2020 | Invited to participate in the New Taipei City Artists Exhibition / New Taipei City Cultural Bureau Tucheng Art Museum / New Taipei City, Taiwa2019 |