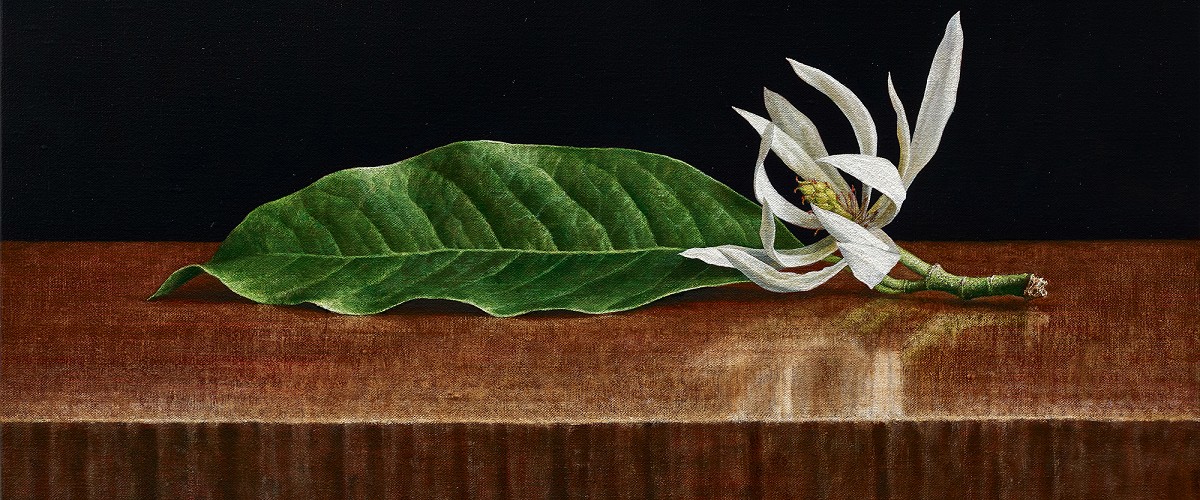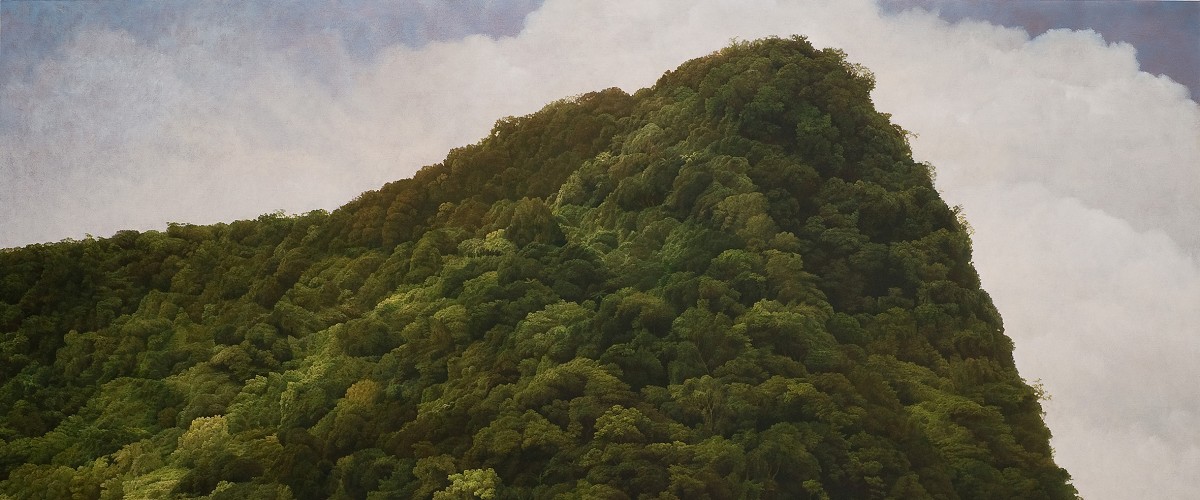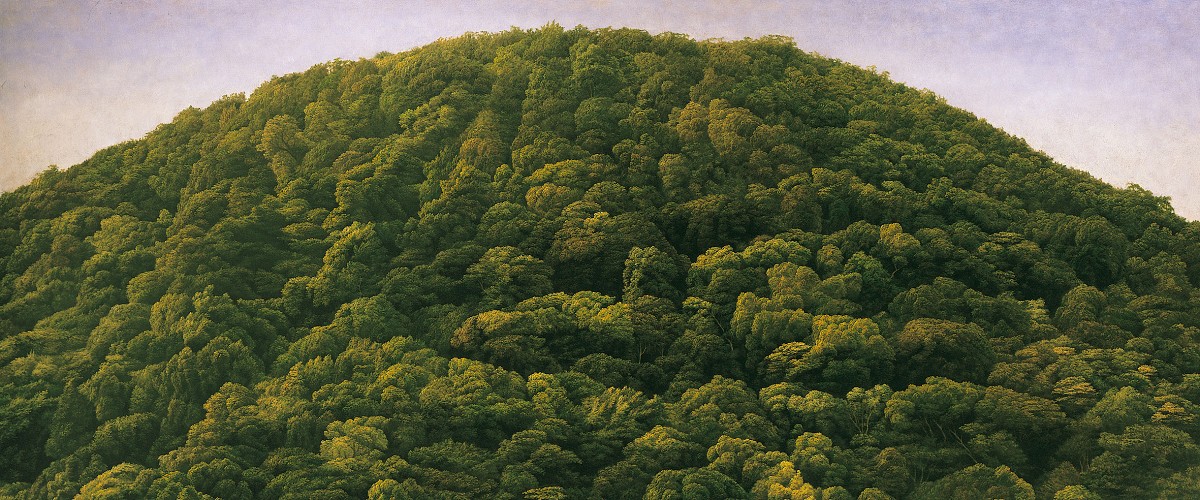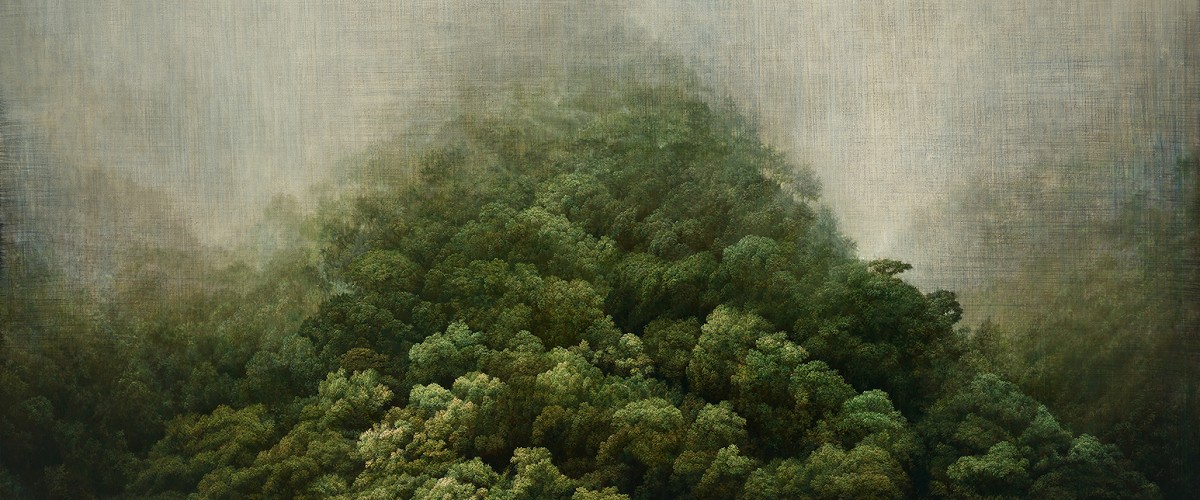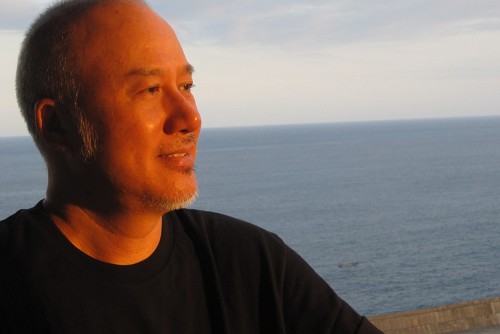 TZU-CHI YEH(1957- )
| | |
| --- | --- |
| 1957 | Born in Hualien, Taiwan |
| 1989 | MFA Painting and Drawing, Brooklyn College of City University of New York, USA |
| 1981 | BFA Chinese Culture University, Taipei, Taiwan |
| 1976-1977 | Studied at National Taiwan College of Art, Taipei, Taiwan |
| 1987-2006 | Worked and Lived in New York |
| 2006/07 | Present Live in Hualien, Taiwan |
SOLO EXHIBITIONS

| | |
| --- | --- |
| 1985 | "The Legend of Life" , Nan Gallery, Taipei, Taiwan |
| 1987 | "The Legend of Growth" , Cultural Center of American Institute in Taipei, Taiwan |
| 1989 | MFA Thesis Exhibition, Westbeth Gallery, New York, USA |
| 1992 | "Monologue" , The Gallery, Taipei, Taiwan |
| 1993 | "Monologue II" , New Trends Gallery, Taichung, Taiwan |
| 1993 | "1978-1993 Selections" , Hualien County Cultural Center, Hualien, Taiwan |
| 1994 | "Nostalgia from the Bathroom: Dialogue & Monologue", Eslite Gallery, Taipei, Taiwan |
| 1995 | "The Sacrifice of Flowers" , Home Gallery, Taipei, Taiwan |
| 1997 | "Landscape 1988-96" , Home Gallery, Taipei, Taiwan |
|  1998 | "Flowers II" , New Phase Art Space, Tainan, Taiwan |
|  1998 | "Flowers I" , Home Gallery, Taipei, Taiwan |
|  2000 | "Landscape‧Taiwan" ,Dimensions Art Center, Taipei, Taiwan |
|  2002 | "Landscape‧Taiwan II" , Dimensions Art Center, Taipei, Taiwan |
|  2004 | "Monologue─Near and Far from Home, 1989-2004" , Eslite Gallery, Taipei, Taiwan |
|  2005 | "Monologue─Near and Far from Home, 1989-2005", Moon Gallery, Taichung, Taiwan |
|  2007 | "Tzuchi Yeh's Selections" , Pine Garden, Hualien, Taiwan |
|  2007 | "1978-2007 Tzuchi Yeh's Selections" , National Dong Hwa University, Hualien, Taiwan |
|  2007 | "Landscape" , Eslite Gallery, Taipei, Taiwan |
|  2008 | "Landscape" , Moon Gallery, Taichung, Taiwan |
|  2009 | "Landscape.Taiwan" ,Eslite Gallery, Taipei, Taiwan |
|  2010 | "The Memory of Tainan" , Inart Space Jali Gallery, Tainan, Taiwan |
|  2013 | "Monologue, Dialogue /Works from1980-2013", Eslite Gallery, Taipei |
|  2017 | "Song of Home Coming-HUALIEN" , Pine Garden, Hualien, Taiwan |
|  2019 | "Flowers.Landscapes", Moon Gallery, Taichung, Taiwan |
JOINT EXHIBITIONS

| | |
| --- | --- |
| 1980 | "The Prospects of Taiwan's Art World-Young Artists" , Spring Gallery, Taipei, Taiwan |
| 1980 | "Asian Young Artists Exhibition" , Hong Kong, China |
| 1983 | "101 Modern Art Group Exhibition" , Multi-media Art Square, Kaohsiung, Taiwan |
| 1983 | "101 Modern Art Group Exhibition" , culture Center of American Institute in Taipei, Taiwan |
| 1984 | "New Trends Exhibition" , Artist Gallery, Taipei, Taiwan |
| 1984 | "101 Modern Art Group Exhibition" , Taipei Social Education Hall, Taipei, Taiwan |
| 1986 | "The Style of Twenty-Two Artists" , Taipei fine Arts Museum, Taipei, Taiwan |
| 1986 | "Contemporary Arts Trends in the Republic of China in 1986" , Taipei Fine Arts Museum, Taipei, Taiwan |
| 1987 | "The New Look of Chinese Modern Art" , National Museum of History, Taipei, Taiwan |
| 1989 | "Second Annual Dia De Los Muertos-Los Angetitos" , Alternative Museum, New York, USA |
|  1990 | "National Competition, Lennart Anderson/Juror" , First Street Gallery, New York, USA |
|  1990 | "Micro/Macro" , Helio Gallery, New York, USA |
|  1990 | "New Talent" , Alexander Milliken Gallery, New York, USA |
|  1990 | "Third Annual Dia De Los Muertos" , Alternative Museum, New York, USA |
|  1991 | "A Spark of Genius: Power/Strength/Movement" , Atrium Gallery, General Electric Research & Evelopment Center, Schenectady, New York, USA |
|  1994 | "Rereading Taiwan Modern Art-The Exploration of Style in Realistic Painting" , Home Gallery, Taipei, Taiwan |
|  1995 | "Looking Through Lines", Dimension Endowment of Art, Taipei, Taiwan |
|  1997 | "New York-Hualien", Neocitizen Gallery, Hualien, Taiwan |
|  1997 | Marlene Yu, Taipei Gallery, New York, USA |
| 1997 | "Force of Nature-Contemporary Paintings" , co-curated by Ronny Cohen and |
|  2002 | Art Center, Taipei, Taiwan |
|  2002 | "Song of Clouds and Waters-New Realist Painting in Taiwan Since 1970s" , Asia |
|  2006 | "Oeuvre of Contemporary Art in Taiwan" , Hong-Gah Museum, Taipei, Taiwan |
|  2011 | Museum of Fine Arts, Taichung, Taiwan |
|  2011 | Straits of 2011" , National Art Museum of China, Beijing, China; National Taiwan |
| 2011 | "Dual Senses and Dynamic Views-Contemporary Art Exhibition Across the Taiwan |
|  2012 | "Landscape" , Tenri Cultural Institute, New York City, USA |
|  2014 | "Telling Details: Photorealism in Taiwan", The Taipei Fine Arts Museum, Taipei, Taiwan |
|  2014 | "Hualien‧New York‧Paris", ip Gallery, Hualien,Taiwan |
|  2014 | "Jie: Boundaries of Self in Contemporary Art from Taiwan 1995-2013", Herbert F. Johnson Museum of Art, Cornell University, New York State |
|  2019 | "Taiwan Panegyric", Tainan Art Museum, Tainan, Taiwan |
|  2019 | "Hyperrealism Art in Taiwan",Chimei Museum, Tainan, Taiwan |
Mountains in Hualien—Lao River—and The Rainbow Waterfall
"I was at the upstream of Lao River, Hualien, on an April day. Beyond the thick forests was Rainbow Waterfall—the scene in the movie Seediq Bale where Mona Rudo and his father sing an extraordinary duet, was filmed at this location. There I stood on the high ground, overlooking the dense mountains and the spot where water-flows meet. The mountains undulated, and I was surrounded by innumerable trees. The verdant canopies of camphor trees sang a high-pitched melody, which resonated with early spring's tone. The mist after noon enfolded the mountains and brought out an uncommon, gentle aura in the forests—this was inspiration to the soul, as a human encounter with the earth.
——In Hualien, 2012, Tzuchi Yeh
Yeh's art possesses a basis of life—though paintings, he commemorates his own family members, first love, affection for hometown, friendships, even inner feelings. In still life work and landscapes, during his long, downtempo painting process, Yeh's sensitive soul always experienced catharsis: sorrows, grieves, remembrance and thanksgiving. Whether a goldfish in its sleep, a fruit from his homeland, a camellia flower which belonged to his mother, or a piece of watermelon skin, enjoyed in the summer… All these pictures narrate the artist's personal, profound life stories. Yeh's works inherited the Tang-Song tradition of poetry, in which all beings have affections; yet his art is combined with life wisdom from Christian civilization:
For everything there is a season… a time to be born, and a time to die… a time to break down, and a time to build up…——Ecclesiastes 3:1-3
With such sensible perspectives, Yeh has paved a sound, straight path in the evolution of Taiwanese Art. If one were to understand Yeh's artwork, one could learn something from inquiring into the tales of his life. However, if one truly longs to possess Yeh's artistry, one has to face the canvas earnestly and search one's own inner life experiences, whether in the form of a slice of fruit skin, the edge of Sha-mao Mountains forests, or the lofty banyan tree from Cheng Kung University campus…
——Texts from《Tzuchi Yeh:The Memory of Tainan》Inart Space, Tainan, Taiwan

About 40 years ago, my father held my hand as we arrived at Tainan for the first time—I was nearly 10, and my father almost 60. This was our first and only trip round the island together. We set off to Taitung from Yuli, via South Link Highway we passed through Pingtung and Kaohsiung, and two days afterwards reached Tainan. My impression of Tainan was about the trees—as we strolled along by the Tainan Park, with my hand in my father's. It was, and has always been, a city in which the people and trees get along.
There, I was introduced to history. Father led me to climb along the staircases of Anping Fort, where the sea view met our gaze, I saw highlights of that time in history. On my diary cover—the only one that remains from my 9th year—I sketched a drawing of an ancient canon. About a decade afterward I came to Tainan—it was August, 1975, I had flunked school admission twice, and finally managed to be accepted by National School of Arts. I came along with a classmate who was also accepted into the Western Painting program, to visit his hometown. I listened to him recount his miserable childhood: the death of his father in early childhood; family argument over the inheritance; his resulting maltreatment and persecution; his concubine mother's marriage to a mainlander soldier to protect him; and finally withdrawing to faraway to Hualien. For these reasons, although his legal ancestral home by way of his stepfather was Henan, China, his Taiwanese has strong Tainan accent. We sat by the pond in front of Tainan train station and talked all night, waited together for the break of dawn.
A year later I took the Joint College Entrance Examination for the 3rd time, and was admitted to Chinese Culture University—hence parting with Tainan. Another 6 or 7 years passed, and in the first summer in 1983 I came back to Tainan again after serving in the military. Back when the romance between my wife and me was blossoming, we had our first long trip—also to Tainan—and visited a friend from Yuli, a fellow townsman whose mother was also from Tainan.
This fellow had just graduated from Cheng Kung University, and he warmheartedly showed us a big banyan tree in the campus, very similar to the one I knew from childhood. In Tainan Park, I sang a song for my wife for the first time.
Three of us rode on a scooter together, wandered around Tainan, and strolled around Hutoupi Reservoir. It was 10 years afterwards when I came back to that same tree—I had studied abroad, got married, and my father had passed away. Another 5 years afterwards I held my first solo exhibition in Tainan, at New Life Art Space (current Inart Space), in summer 1995. As if that was yesterday, this year I hold another solo exhibition here again in Tainan—one full zodiac cycle has passed, 12 years.
The Growth of trees is a kind of promise—a commitment that persists through winds and rains, a vow to sunlight and to the soil. Thus is life, and thus also one's ideal.
——The Memory of Tainan, Tzuchi Yeh
Clouds in the Pacific Ocean
It was early summer, 2000, when we first brought our daughter and son back to Hualien—after my solo exhibition opening party/cocktail, we admired the sea together by Qixingtan beach. Above the sea from a distance, the wind was blowing through the clouds and they were shaped into a series of various figures. Also on the same day, my one-year-old son learned to walk his first step—in Hualien, my beloved land.
The world keeps turning, and life never stops changing; yet family bonds and memories—just like those clouds on an early summer day—will remain in Qixintan beach, to eternity.
"Once upon a time, there was a river in everyone's childhood memories, and the one in mine, is surrounded by a rolling sea of ginger lilies. That piece of memory is linked to my hometown—Yuli, Hualien."
—Tzuchi Yeh
To Tzuchi Yeh, the Ginger Lily serves as an emblem of childhood and romance, as his works have been like diaries and records of personal life. Whether in landscapes or still life works, he paints in a realistic yet allegorical language with diverse characteristics—which comprise a rich, unique personal attitude, and an intriguing, mystical yet bona fide symbol system. He is a master of capturing daily scenes and objects, and of reshaping these mundanities to another kind of extraordinary and unique quality. Such endeavors demonstrate his search for life vision and his attitude towards it.
Nobody sees a flower- really.
It is so small. We haven't time,
and to see takes time,
like to have a friend takes time.

——Georgia O'Keeffe
Georgia O'Keefe once said, "Nobody sees a flower really; it is so small. We haven't time, and to see takes time—like to have a friend takes time."
Poet Su Tong-Po also wrote so in lyrics—"though similar to flowers, yet they are not flowers per se, while no one ever feel for them, they wither and fall". Today, people are too occupied to slow down and actually appreciate a flower, or, a painting.
It was May 17th, 2010, when I brought home several white champak flowers in blossoms along with their leaves, plucked from a 4-stories-tall tree in Hualien. They bloomed in the middle of the night and the room was filled with fragrance. Though many have seen them without observing, these white champak flowers proudly display an extraordinary pose and unique elegance.
Take Out – Memories of 2020

"Take Out" is the connection between two worlds – the outside and the inside, and a temporary taste of freedom for those confined within.  The sudden onset of a new corona virus in 2020 disrupted the normality of everyone's lives, and forced humanity to face the darkest barriers and the most dire revelations.
Take-out paper bags used to be my warmest memories, of the days when the wind blew, rain poured, and the snow fell, in my 19 years of overseas life.  Faced with paper bags today, what's sealed within is fear of the unknown, loss for the yesterday's past, but also, importantly, hope for the future. It is a symbol, a monument, and a memory of 2020.